Marketing
• Feb 22nd, 2022 • Guest Writer
A Marketer's Guide to Strategic Keyword Research
Strategic keyword research is about identifying the keywords that your audience is searching for. Follow these steps for success.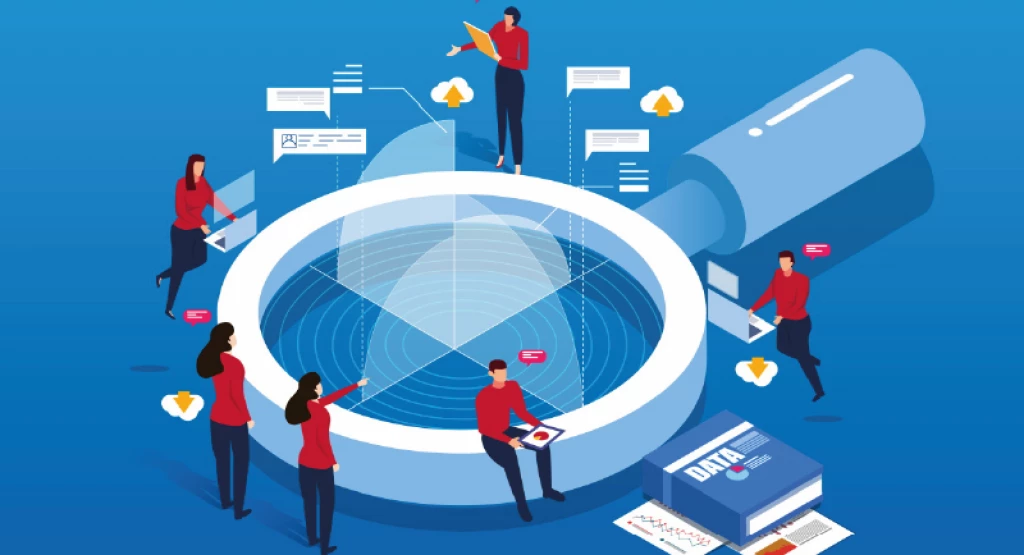 Which keywords are best for your business? Keyword research is vital…
If you're in the business of marketing, search engine optimization (SEO) is a critical linchpin of modern digital marketing and by incorporating the right keywords in your content is an integral part of any SEO strategy. 
This is where the nine steps for keyword research comes in.
1. Define your target audience
The first stage of keyword research involves defining the specific niche within which your content sits. To do this, start by studying your existing customer base. Ask yourself who is your target audience and why they're interested in your content.
If you have a mailing list, use this opportunity to do some consumer research. Even if you have limited direct lines of communication with your customers, there's still plenty of data you can tap into at this stage of research. This includes information concerning online shopping cart patterns, website cookie data, and any other browser data you may collect.
2. Set goals
Once you have a good idea of who your target audience is and the niche within which your brand sits, the next step is to ask yourself why you're doing keyword research.
While all keyword research has the same basic objective, to identify the keywords that your target audience is searching for, there are several other things you should consider beyond this very basic goal.
For example, if you know your target audience has a preference for mobile search, your goal might be to identify keywords that frequently occur in mobile searches.
Your specific business model will also affect how you define your goals. For example, there are specialist techniques for SEO for affiliate marketing. Likewise, business-to-business inbound marketing has its own set of SEO best practices. 
3. List relevant topics
You know your target audience and have defined your objectives. Next, you need to list topics that are interesting for your target audience, relevant to your brand, and aligned with your goals.
If you're a content producer, you probably already have a good idea about what your main topics are, but that doesn't mean that you still can't benefit from clearly articulating them as it can help you with the next phase of research.
4. Compile a seed list of keywords
Having defined your topic or topics of interest, you can move on to creating the actual keyword list. This process begins intuitively by listing common sense keywords associated with each topic. It's called a seed list because it will grow into your full keyword list in the following stages of research.
A good approach is to brainstorm with a group of people to get a broader range of perspectives and not overlook important keywords.
Organize the seed list into what SEO marketers sometimes call "topic buckets" that correspond to each of your different topics. 
For example, at 8×8, we create content that covers topics relating to internet phone service. One of these topics is call queues. Creating a seed list for this topic bucket starts with simple variations of the leading topic keyword, "queue call", "call queuing" etc. After variations, questions that correspond to the topic can be included, in this case, things like "what is a call queue?" and "how to queue a call".
5. Use a keyword explorer to extend your seed list
A keyword explorer is an SEO tool used to expand and extend your keyword list using search data. 
To use a keyword explorer, all you have to do is input a search term from your seed list, and the tool will output a list of suggested keywords based on the most common searches people make.
Using one of several dedicated keyword explorers, you will be able to build extensive lists of associated search terms out of just a few basic inputs.
The best keyword explorers allow you to filter your results according to things like location and search type. Popular tools include Answer the Public, Moz Keyword Explorer, and Semrush. 
6. Research variations on keywords
After using a keyword explorer tool to generate a list of popular search terms associated with your topic, you should extend the list by adding variations on the terms.
Many keyword explorers will do this part of the research for you, and if a search term has multiple popular variations, they should all appear in the list it outputs. However, even unpopular variations that may not get picked up by the keyword explorer are useful to know.
Different people will always use different phrasing in their internet searches, even if they're ultimately looking for the same thing. As such, it's essential to optimize for all the different variations of a given term. 
What's more, including multiple variations of keywords and phrases in your content can also make it more readable.
7. Collect search volume data
By this stage of research, you will have a relatively comprehensive list of keywords you could potentially target. But before you identify your targets, you need to collect the monthly search volume for each term. You can achieve this via the Google Keyword Planner tool. 
This step helps you know which keywords and phrases people search for the most. This information will guide your decision about which keywords to target.
Many popular keyword explorers have this function built in and can automatically rank your keyword list according to search volume. Another option is to use Google's Keyword Planner.
When collecting search volume data, one thing to keep in mind is that although Google is overall the most popular search engine globally, that doesn't translate into dominance in every country. For example, it accounts for only 5% of all web searches in China.
Discover How Really Simple Systems Can Help
8. Study search intent
In an earlier era of SEO, if you wanted to appear in a given SERP, it was enough to load up your content with keywords and build the right strategic backlinks. This led to a torrent of poorly written content and a  situation in which many websites were simply paying for backlinks.
As a result of these tactics, search engines have made changes to their algorithms in recent years so that SERPs are less susceptible to keyword spamming and better reflect actual search intent.
Understanding search intent is about recognizing what the people behind popular search terms are really looking for.
Think about it. Someone in the market for contact call center software may not necessarily use this exact term in their search query. At 8×8, we understand this and optimize our content for the full range of terms that might also indicate a desire for information regarding contact center software. 
In this instance, a key phrase like "best mobile phone services" has been identified as showing an interest in contact center software, even though it doesn't include the words "contact center" or "software."
9. Identify target keywords
Once you have compiled a list of keywords associated with topics relevant to your brand and studied the intent behind search terms, all that's left to do is decide which keywords to optimize for.
Start by ranking your list according to search volume and disregarding terms that indicate a search intent unrelated to your topic or topics. 
Think of terms at the top of the list as necessary for demonstrating your expertise and locating your content within the right field of interest. But for the terms you actually want to target for SERPs, it is likely that you'll be looking further down the list.
When identifying keywords to target with your SEO efforts, look for more specific search terms known as long-tail keywords. 
Long-tail keywords are longer, less general key phrases that typically have a lower search volume, although they may still include higher search volume terms within them. For example, a phrase like increase visibility in a remote work setting includes the keywords "visibility" and "remote work", but these alone don't identify what the article in question is about.
Long-tail keywords are essential for marketers because people tend to use them when they have already done preliminary research and are approaching the point of purchase.
Finally, carry out a web search for each of the terms you have identified as potentially worth targeting. Ask yourself whether you will realistically be able to compete with the top results. If the first SERPs are full of high authority domains, it will be more difficult to rank, and you should consider targeting more specific alternatives.
Conclusion
Keyword research is one of the central pillars of modern SEO. If you're a digital marketer, you need to be incorporating the right keywords if you want your materials to be seen by the right people.
Of course, keywords alone can't guarantee search engine visibility and need to complement a quality culture within your content creation team. That being said, knowing which keywords to use is essential for making sure your content gets found, and as we have seen, it isn't that difficult at all!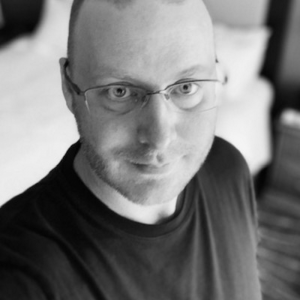 About the Author
About the Author
Richard Conn is the Senior Director of Demand Generation at 8×8, a leading communication platform with cloud contact center, voice, video, chat, and computer phone systems and functionalities integrated. Richard is an analytical & results-driven digital marketing leader with a track record of achieving major ROI improvements in fast-paced, competitive B2B environments.  Here is his LinkedIn profile.
Really Simple Systems is now Spotler CRM
The same great technology, a CRM platform that is focused on the needs of B2B marketers, provided by the same great team, at a great price!