Marketing
• Jan 10th, 2020 • Helen Armour
5 Real World Email Marketing Trends for 2020
In reviewing email marketing trends for 2020, we look at what's important for small businesses.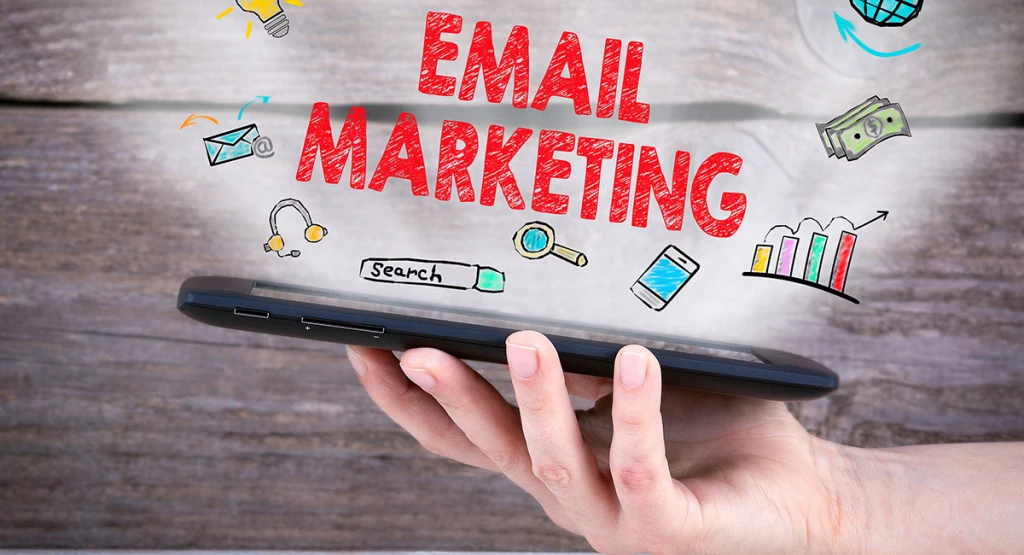 Small Business Email Marketing Trends
With the dawning of a new year comes an inbox of articles explaining what email marketing trends you need to be following to be effective in the year ahead.
OK! OK! Yes, here's another but this one is slightly different. Too often such round-ups address only large corporate organisations and may as well be talking another language. Here I endeavour to apply a sense of the real world, highlighting just what's important for small business marketers.
As digital marketing takes dominance, there's an abundance of developments that you should be aware of, but a much shorter list of those that are significant. It's important to understand how marketing is changing yet fretting over the difference between AI and machine learning and how they might impact your emails is way down the line.
Appliance of Human Intelligence
Actually, rather than AI, it would be nice to see a bit more HI, i.e. human intelligence, in evidence! Certainly, personalisation in your email marketing is important today but, critically, only if you get it right. Take for example, an email received by our CEO this week from an asset finance provider.
This was the not-so-personal email subject:

So, top of my list of 2020 email marketing trends is personalisation. Research has shown that marketers who exceed their revenue goals use personalisation techniques 83% of the time. But this can only work if you have already adopted a data-driven strategy and segmented your contact database.
1. Segmentation
Getting your email personalisation right starts at the beginning of the customer journey – ideally from first contact. For success in 2020, you need to be tracking your contacts at every touchpoint and building up their data profile over time. This will give you the data to fuel your strategy and insight into your customers' behaviour.
This is where a good CRM system is essential, automating the mundane and highlighting what's important. Can you track the initial source of contact? Did they respond to an advert? Which website was that on? How did they make contact? What date was the last interaction? Are they interested in a particular product? Have they already made a purchase?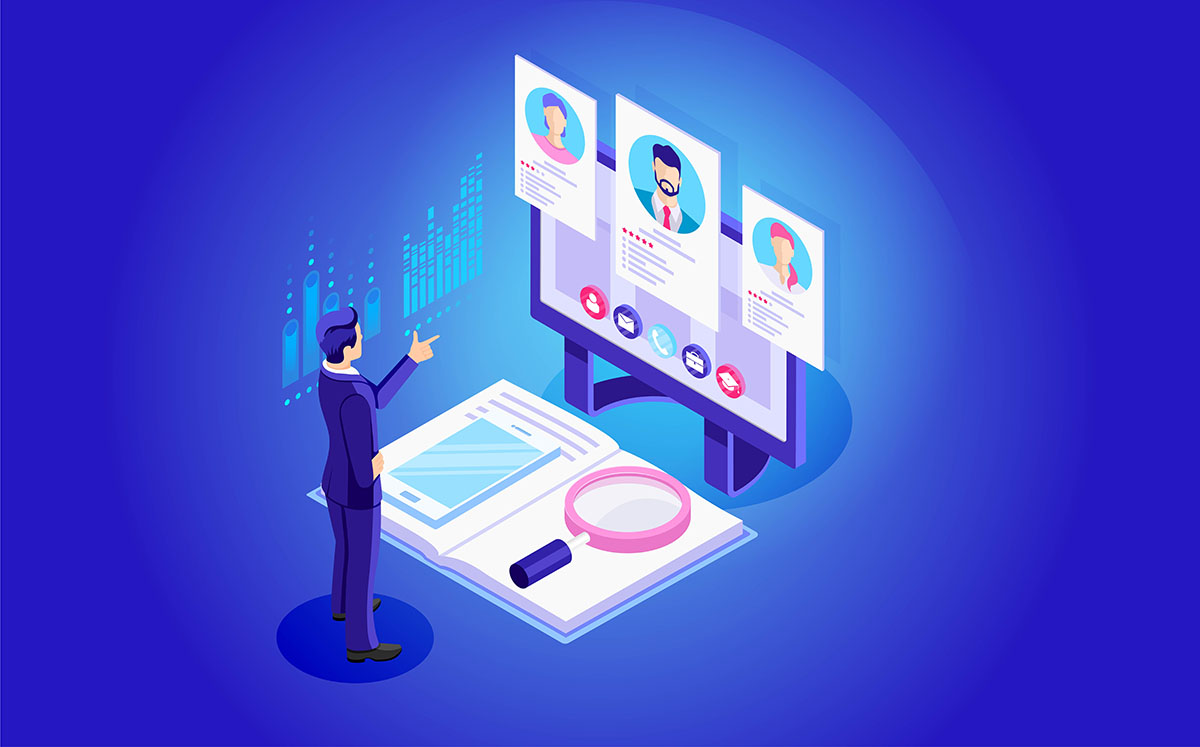 Profiles and Personas
With some weighty data behind you, you'll be able to segment your contacts, creating profiles, or personas, to help identify your best leads. If you have different products or services that target different markets, you may want to segment your contacts for the best fit. This might be simply grouping contacts geographically or maybe by their local currency. Or you could create more sophisticated segments. For example, selecting contacts who have responded to a blog about a certain product and where their profile, or company profile, fits your target audience. This could be in terms of company size, industry sector and location, etc. Basically, any data you can collect, and so long as it's legal, you can use it to segment your contacts.
2. Personalisation
So now we get to the email personalisation stage and your email design. Having segmented your database you'll want to design an email that addresses your identified segment, considering what you know about them and their interests. If you are using one of the more sophisticated emailer systems, you may be able to create dynamic content that updates to fit the contact profile. For example, recognising gender, location, language and product interest. If not, you may need to create different emails or variations to fit the segment profiles that you have identified.
Communication is a Human Right
Emails have become an essential part of our lives and we like to receive them. Email delivery platform SendGrid, reports that 84% of participants check their email at least once a day, with the majority of people checking messages numerous times throughout the day. However, the messages need to be of interest and include engaging content.
Make it Personal
If you can, use hyper-personalisation to address and connect with your contact on an emotional level. You can increase your open rate by focusing on the psychology of your message. Maybe empathising with an issue or highlighting an interest you've identified. However, test your email to make sure the fields you are using are fully populated across all your contacts so there's no embarrassing gaffes like the one above. And if in doubt, leave it out! Your recipients will appreciate simplicity above the "not-so-personal" personalised email.
Which brings us on to the design and content.
3. Keep the Design Simple
While it might be tempting to go all out on a flashy email design, in a world of full inboxes and endless spam the key to a good email is to keep it simple. For customers today, authenticity is more important than pretty pictures. So save your creativity for crafting your message and addressing the recipient's needs and interests.
When writing your copy consider quality over quantity and keep it brief, and always optimise for mobile use. Some 75% of emails are opened on mobile devices and these can be easily swiped away if they can't be easily read. Make sure your most important message and CTA is "above the fold" – so they don't need to scroll to see it.
Test Your Email Design
Testing your emails using an app like Email on Acid is well worth the investment. You'll be able to see how your email will be delivered across the most popular clients and devices.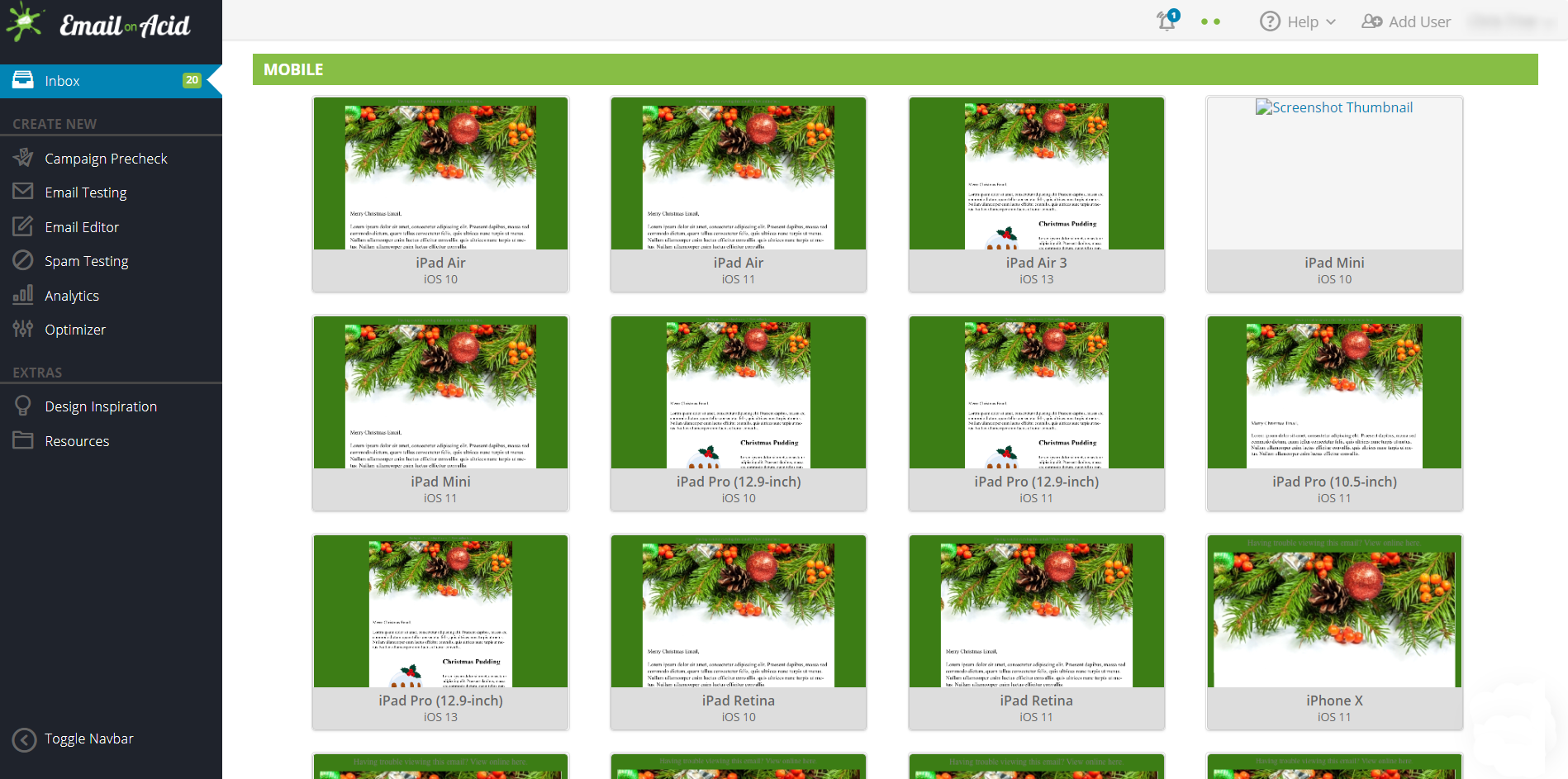 4. Deliverability
This leads us nicely on to deliverability. All the above is wasted if your email never reaches your target. While there's no guarantee that every email you send will find its mark, there are choices you can make to improve email deliverability.
For starters, when designing your email, you can appease the email gods (i.e. Google and Microsoft) by balancing the volume of text versus the number of images and links. In other words, the more links and images you include the more likely it will be flagged as spam. Also consider the language you use and avoid words that are likely to suggest spam.
Test Your Email Deliverability
There are some great free tools available that will help you test your message from a technical perspective. And you can always run A/B testing to trial your message on humans!
Your CRM or mailer software will help you maintain your sender reputation by controlling how many emails you send at a time, starting out with small batches, and how they are delivered. However, you can help improve your score by increasing the open rate by scheduling your messages to arrive at the optimal time for your recipients.
Of course, you can also limit your losses by not mailing too frequently, gaining mailing consent and by not buying lists, which would breach some data privacy laws.
5. Automation and Integration
To complete the circle, the last of my real world email marketing trends is to use integrated email marketing software. With every email sent you can track how and when the recipient responded and add this to their CRM record. Then, not only can you use this for your future data segments, but your sales team will also see how the contact responded and gauge their level of interest. Maybe you are also using a lead scoring tool that will highlight your best leads and bring them to the top of the pile.
In Summary
Despite the predictions of a couple of years ago, email marketing is not dead and is probably still the most powerful of marketing tools available. However, things have moved on and a level of technical expertise has crept in that you'll  need to appreciate and understand to maximise its potential. Fortunately, there's no shortage of help and advice to bring you up to speed on what's important.
Really Simple Systems is now Spotler CRM
The same great technology, a CRM platform that is focused on the needs of B2B marketers, provided by the same great team, at a great price!