New Features
• Jul 20th, 2021 • Helen Armour
New CRM Navigation Menu & Default Dashboard
A new CRM navigation menu for greater efficiency and easy access to what's important to you.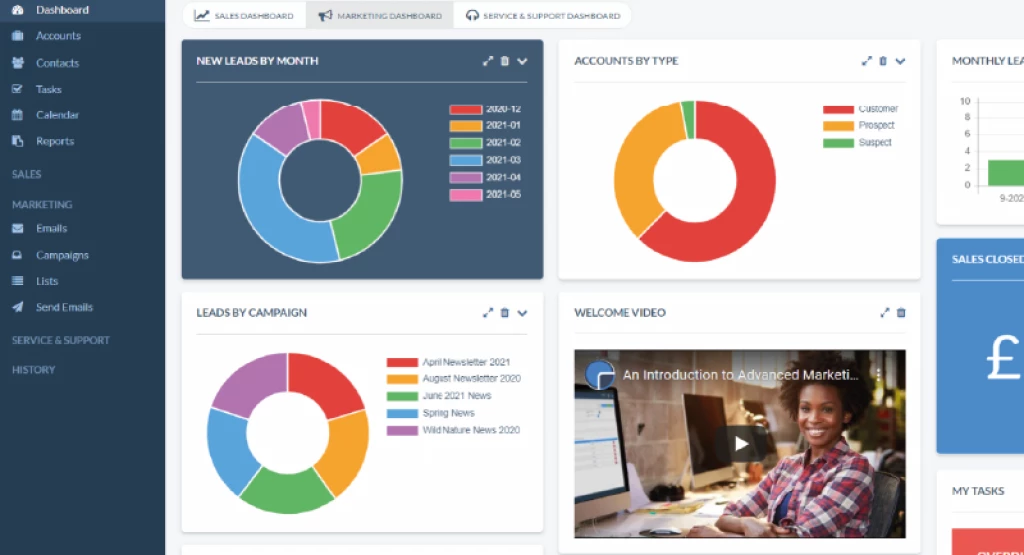 At Really Simple Systems we always have an eye out for what we can do to make our CRM even simpler.  Sometimes it can be a very small change that makes a big difference.
Our latest edit is to the main navigation menu. At first, you might not even notice the difference, but we have taken a fresh approach, looking at how our customers use the system and realigning the menus.
Using heat maps, we have identified that there are some CRM tools that are universal across all users, whether their function is sales, marketing, or customer service. For example, Accounts, Reports and Tasks. Then there are tools that are only used by specific personnel, such as Quotations, Campaigns and Cases.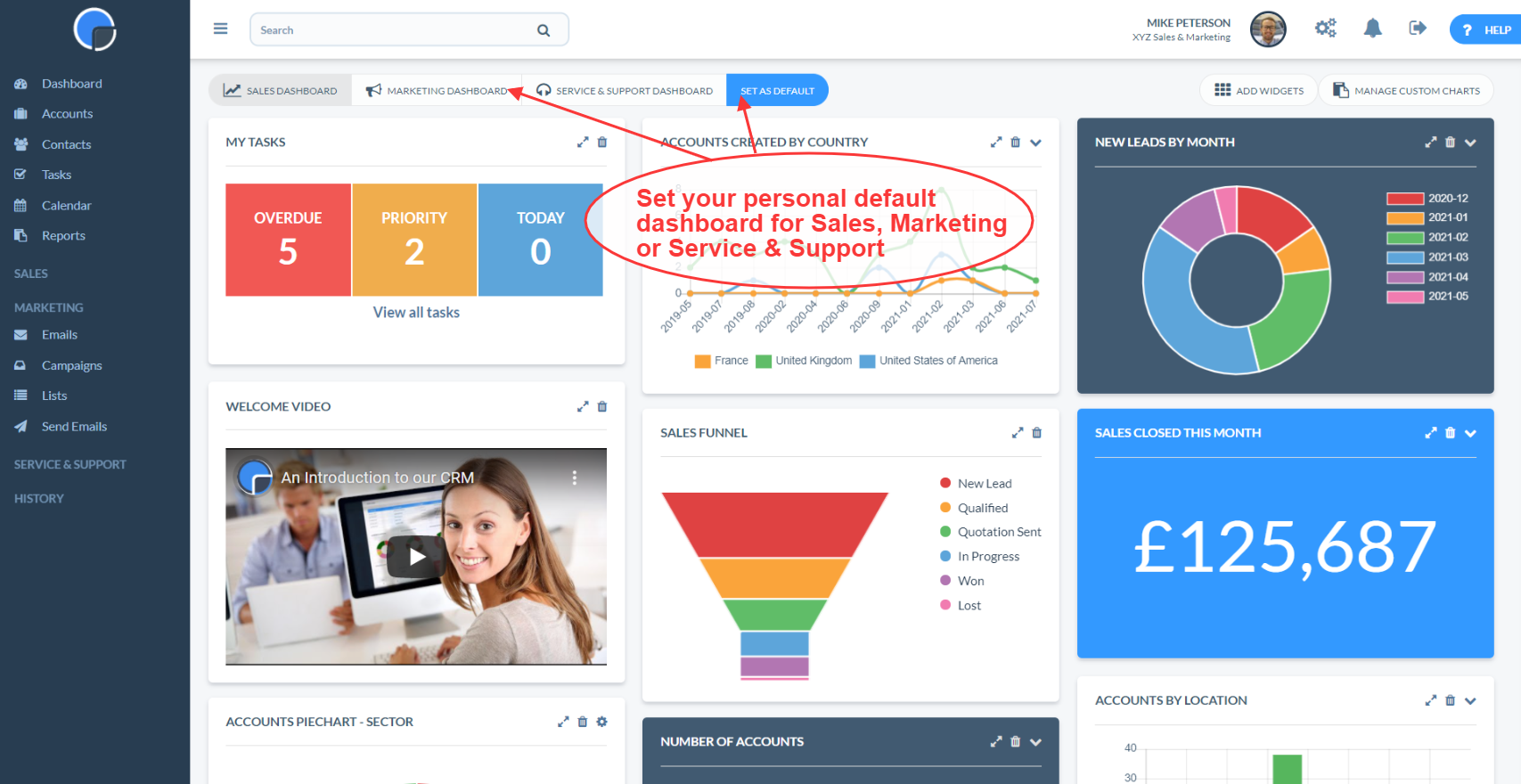 To improve the CRM user experience, we have split out the menus so the universal tools are permanently displayed at the top, and the user-specific tools can be opened or hidden depending upon the individual's requirements.
There's a single menu entry for the dashboards where you can select your personal default option, but still have access to the others. This means your CRM users can set up their own default dashboard to display the widgets and charts that track their KPIs and provide actionable insights.
Sales team members can hide the marketing and service tools to show just the Sales menu with Opportunities and Quotations. Marketing team members can choose to show just the Marketing options, giving easy access to their Campaigns and Lists. And your Service & Support users will just be presented with the Cases option on the menu.
It's a simple change, but it will reduce the number of clicks you need to make to access what's important to you and create greater efficiency.
Find out more about using the navigation menu.
Really Simple Systems is now Spotler CRM
The same great technology, a CRM platform that is focused on the needs of B2B marketers, provided by the same great team, at a great price!