Marketing
• May 20th, 2020 • Guest Writer
How CRM Software Can Help Create a Better Marketing Strategy
CRM is not just about sales. Read how to use CRM software to improve your marketing strategy.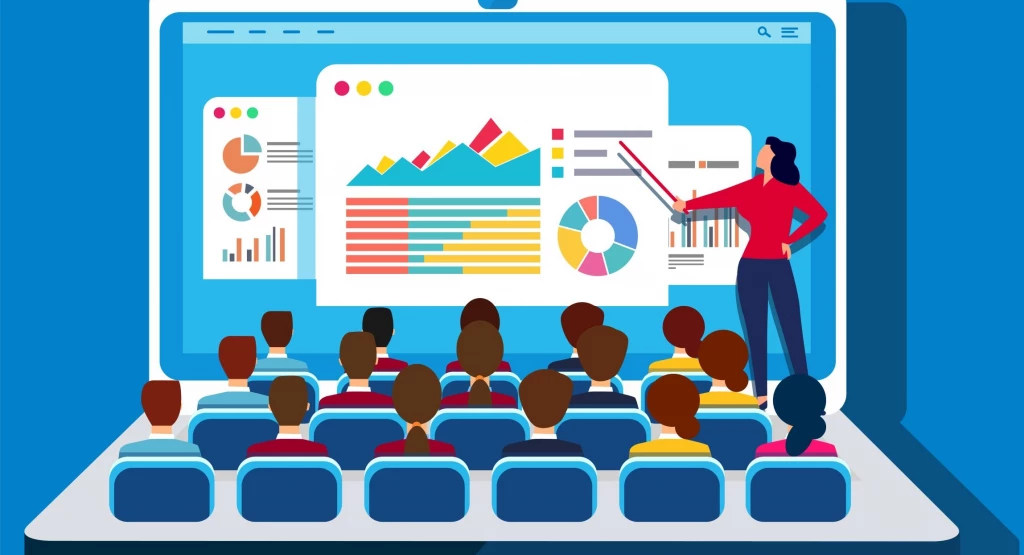 CRM to Advance your Marketing Strategy
As a startup or very small business, you can still track customers via address books, spreadsheets, and emails. But with your company growing, is this still effective?
As a company grows, it gets hard to update spreadsheets. It also becomes challenging to track customer data and consistently communicate with your customers. That's because your customer data now spans across multiple channels, people and systems.
Accessing this information and analysing it for lead capturing, nurturing, and conversions can get tricky.
That's why you need CRM software.
How can CRM (customer relationship management) software help you?
CRM software can help you market your products and services efficiently to existing and potential customers. It enables you to track customer data and interactions and optimise your marketing initiatives for better results.
Its effectiveness in helping brands build strong relationships with their customers has led to an increase in its demand. And this demand is not slowing down any time soon. In fact, the CRM software market size is predicted to grow to $40.26 billion by 2023.
But how does CRM software help with your marketing? In this article we will examine how you can use a CRM system to support your marketing strategy and increase sales.
How to Create Better Marketing Strategies Using CRM Software
Consider how many times in a day do you receive promotional messages from brands. Of them, how many of those do you read?
It has become difficult for marketers to reach consumers who can now choose what content they want to read. Research suggests that 72% of consumers engage with promotional messages tailored to their interests. The one-size-fits-all model of marketing no longer works.
That's where CRM software comes into play, letting you automate customer interactions and engage with them through personalised messages and offers.
Here we have listed some ways in which CRM software can help you create better marketing strategies and improve your customer experiences.
Send Personalised and Targeted Messages
CRM software centralises customer data leading to fewer silos and better communication.
Depending upon the information you capture, your business can keep track of a customer's contact information and communication history. You may have access to their email addresses, social accounts, call logs, customer support tickets, purchasing history, and more.
Integrating your CRM software with an automated tool for email marketing can help you plan and run engaging campaigns. Your sales and marketing team can work together to build stronger customer relationships, engage customers better, and boost sales.
Integrating CRM software with your email marketing tool will allow you to:
Tell when a customer opens your email and identify the links they clicked on
Segment your data base and send personalised emails that resonate with the target audience
Automate follow-ups and keep in touch with prospects and existing customers
Nurture prospects by collecting their contact information and using emails to educate them about how your product or service can help resolve their issues
Process Automation
CRM software helps you manage all processes that involve customer interactions. This includes marketing, sales and customer service communications.
Using marketing automation your CRM software helps you guide prospects through their buying journeys, moving from one stage of the funnel to the next.
The buying cycle starts with lead generation. Using effective lead generation strategies, you can turn visitors into leads, nurture them with engaging conversations and, eventually, convert them into buying customers. Each time you interact with a prospect, the system records it, making it easy for you to track all interactions with them.
Anyone in the company can access this information regardless of their department of work (marketing, customer care, or sales). The team can understand the needs and concerns of the prospect better and offer custom solutions to resolve their pain-points.
Using CRM software will not only help you acquire new customers but also retain existing ones. If a customer feels valued, they will return to you for repeat purchases and also spread the word about your brand within their circles.
Boost Sales
CRM software takes care of the menial tasks and provides useful insights about the interests, needs and behaviours of each customer and prospect. It leaves you with the time to interact with customers and nurture leads. It then becomes easy to upsell and cross-sell your products and services, leading to more opportunities for sales.
Using an efficient CRM system, you can prioritise leads, boost sales, and reduce the time required to close sales. Your team can also concentrate on strengthening relationships with current customers.
You can deliver each customer and prospect messages tailored to their needs, products that solve their pain-points, and exceptional experiences. These seamless experiences can help you build loyalty and encourage people to buy more.
If a customer is happy with your products, then they may not feel the need to seek similar products with another company. This loyalty can then lead to more referral purchases and more repeat sales for your business.
According to a study on customer loyalty, customers are likely to recommend and spend more if they trust a brand.
Leverage Multichannel Marketing
Today, 87% of consumers begin their search online before purchasing. Unsurprisingly, 67% start their search with Google or Amazon, while 28% start in marketplaces.
The study also found that even when in-store, consumers use their devices to research products, compare prices and read reviews.
This means you need to have enough information about your products online. You also need to market your products and services to prospects and existing customers using the channels they prefer to use.
CRM software allows you to see people who researched products on your online selling platform. You can then target these consumers and give them offers that can pique their interest using channels they're active on.
This will help you tailor your marketing messages and approach for each prospect, regardless of the channel the lead originated from. They might have come across your website, social media accounts or blog.
CRM software also provides your team with a step-by-step roadmap to help you close more deals and reduce the length of your sales cycle. With access to valuable customer data, you can easily improve marketing methods and predict sales.
Automated adverts and promotional emails delivered at the right times can remind potential customers about the product they were considering to buy. This can encourage them to purchase the product, making it easier for you to drive conversions.
Enhance Customer Satisfaction
CRM software gives you access to all customer information in one place. It allows you to pursue leads at the right time and deliver targeted content. You can offer them personalised experiences and value.
This data can also help you anticipate customers' needs before they actually contact you for help. Your customer care team can then solve problems as soon as they arise and keep your customers happy.
CRM software can, therefore, help you retain customers.
Optimise Your Marketing Campaigns
One of the best things about CRM is that it takes the guesswork our of decision making. It provides accurate data that shows what worked and what didn't do so well.
With it, you can get access to data on trends, forecasts, and opportunities. It also allows you to identify products and markets that bring in more profit.
You can analyse your campaigns to find out if they were successful and what kind of results they helped you achieve. At the same time, you can track and identify inefficiencies in your business processes and campaigns and optimise them for improved results.
Are You Ready to Boost Your Marketing Strategy with CRM Software?
Customer expectations continue to grow and your brand should work hard to meet them. Using CRM software can help you meet these expectations by helping you understand your customers better and offer them experiences that add value.
It offers insights that can help you improve and optimise your marketing strategies. You can identify high-quality leads, nurture them with targeted content, and convert them to customers.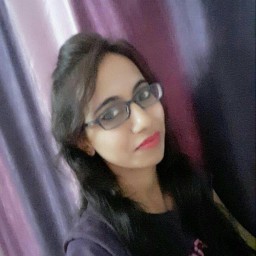 About the Author
Renu Sharma is Inbound Marketing Manager at Attrock. With expertise in content marketing, she helps companies attract qualified leads, grow their revenue and brand reputations. She also works closely with influencers to help brands get more exposure in their niches.
When not working, she loves to polish her marketing knowledge and skills, and watch interesting web series.
Really Simple Systems is now Spotler CRM
The same great technology, a CRM platform that is focused on the needs of B2B marketers, provided by the same great team, at a great price!