Sales
• Sep 17th, 2019 • Daniel Bishop
Why Integrating CRM with Marketing Automation Will Help Boost Sales
Maximise your sales potential by integrating marketing automation with your CRM to see the bigger picture.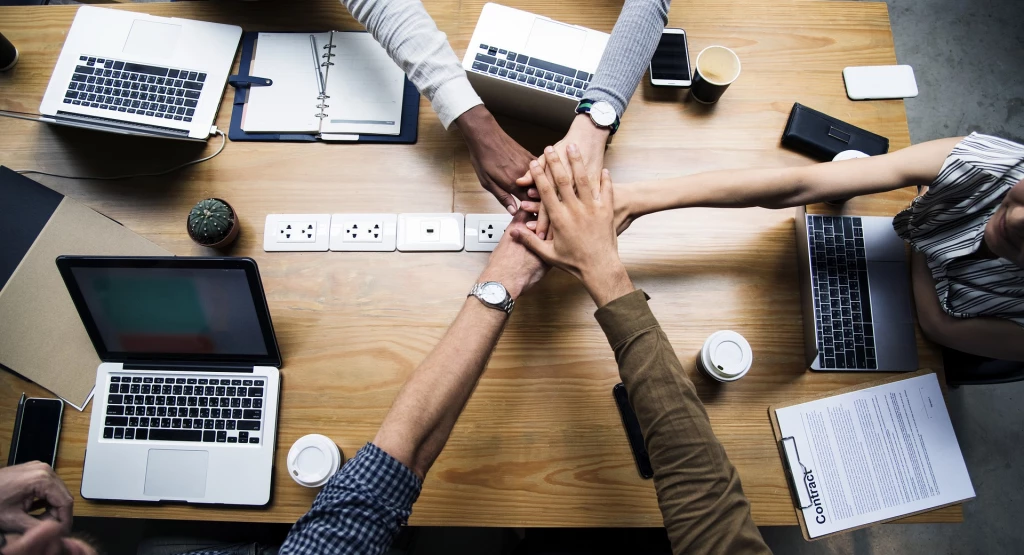 For B2B companies of all sizes, marketing is an essential tool – but naturally, the tool has to be adapted as a company reaches new goals. If everything goes well and your company becomes more successful, it's almost impossible not to lose that one-on-one relationship your salespeople had with your customers.  This is where marketing automation comes in to help with the heavy lifting. With marketing automation systems on your side, your sales team can stop doing mind-numbing tasks (such as sending sales offers to each customer via email). They'll be able to focus entirely on improving customer retention and increasing your customer base.
Three-quarters of businesses use some sort of marketing automation (which should be reason enough to start using it), while 67% of those companies have integrated CRM systems.
Marketing Automation Without CRM
To get a clear picture of why integrating CRM with marketing automation is the way to go, the best thing you can do is run a marketing automation platform before integration. What you will end up with is a lead generation machine without the ability to appropriately deliver leads to sales. This is still possible but you'll have to export your leads to .csv file and manually import them to your database. And that's painstaking already, but the worst is yet to come: your conversion and closing rates won't be visible, which means you can't measure your ROI properly. 
Now let's talk about the benefits of this wonderful integration.
Not All Leads Are Equal
Having limited information on your customers' intentions can hinder the work of your marketers. With online data, you can gain an upper hand by using an automation system that can assign scores and rank your leads using their customer behaviour patterns. Scoring can identify if an individual interacts with your brand and to what extent. With this, your marketing team will have an answer to ''who, what, when and how'' to market instead of doing endless cold calls.
Using bi-directional synchronisation between your automation system and CRM software will keep your marketing and sales teams aligned and updated on your latest customer activity. 
Shortening The Sales Process
Depending on the type of company, sales cycles can be so long that the client could lose interest and find a better option. Within the past five years, we can see an increase of 22% of a typical sales cycle, one reason being that there are more decision-makers involved in the buying process.
With today's options being so competitive and widespread, there's so much space for a communication breakdown and loss of interest. By using automation, you can minimise the time spent and send the most relevant content to your possible lead. This will keep the customer on your side and help you seal the deal. 
Reach The Bottom Of The Lead Barrel
Retargeting your email campaigns could be one of the ways of reaching previous leads that had shown no interest. People tend to overlook the possibility of recycling old leads, but just because they didn't want to buy something from you in the past does not mean they wouldn't want it now.
Periodically sending informative content to your possible customers' inboxes is something easily achievable with marketing automation. When someone reads your content there is a 60% chance of them seeking out the product by themselves (that is, if your content is good enough).
With the integration of CRM software, any customer data and activity will be recorded and your sales team will be immediately alerted.
Of course, avoid "blasting'' your leads with random emails. Personalised emails have a 22% higher chance of getting opened, which in the end increases your revenue 18 times. 
Marketing And Sales Alignment
Transferring premature leads is one of the most common mistakes that causes the marketing and sales teams to fall into imbalance. B2B marketers tend to rush leads and pass them straight to sales, but more than half the leads are unqualified and the sales team promptly loses them. An automation system can apply simple quantitative criteria which will determine if the leads are ready or not. At this moment, a smooth integration with a CRM system gives the sales team all the relevant lead data. This allows both teams to continue with their work simultaneously and not waste any revenue opportunities. 
Although CRM software does not manage customer retention by itself, it will provide you with insight into all of your customer activity and the tools to manage their engagement.
The most essential question you can ask is what compels your customers to repeat purchases and what to do when their common pattern of shopping is broken.
Prevent The Churn
Obviously, prevent your customers from leaving. This is done by comparing your customer list with the list of sold products in the last six months. When you get to the customers that have been inactive for some time, make sure to reach out to them to try and prevent them from leaving. 
Send Special Offers
First, find the customers who haven't purchased anything for a long period of time and compare them to your newsletter subscribers. This should give you an idea of people who are actively interested in your product but for some reason didn't buy it. 
Sending them special offers and discounts at this moment might just do it!
Send Incentives To Your Big Buyers
Identifying your best customers is not hard; what's even easier is keeping them by your side. There is a reason why they are with you and that's because they are satisfied. To make sure that that lasts as long as possible, send out incentives to make them feel special. 
Final Thoughts
By integrating CRM into your marketing automation, you can clearly assess which actions brought success and which ones failed to do so. This will help you see the bigger picture and avoid viewing only a certain part of the information that could be misleading – like seeing your high email click-through rates and deeming the campaign successful even though no one made a purchase. With a constant flow of fresh information, you will avoid having outdated and duplicate data and give your team more time to focus on their true goal: making sales.
Really Simple Systems is now Spotler CRM
The same great technology, a CRM platform that is focused on the needs of B2B marketers, provided by the same great team, at a great price!