CRM
• Mar 2nd, 2020 • Daniel Bishop
How CRM Can Help Your Manufacturing Company
With long sales cycles for high-value orders, and a reliance on repeat business, the manufacturing industry has a lot to gain from good CRM software.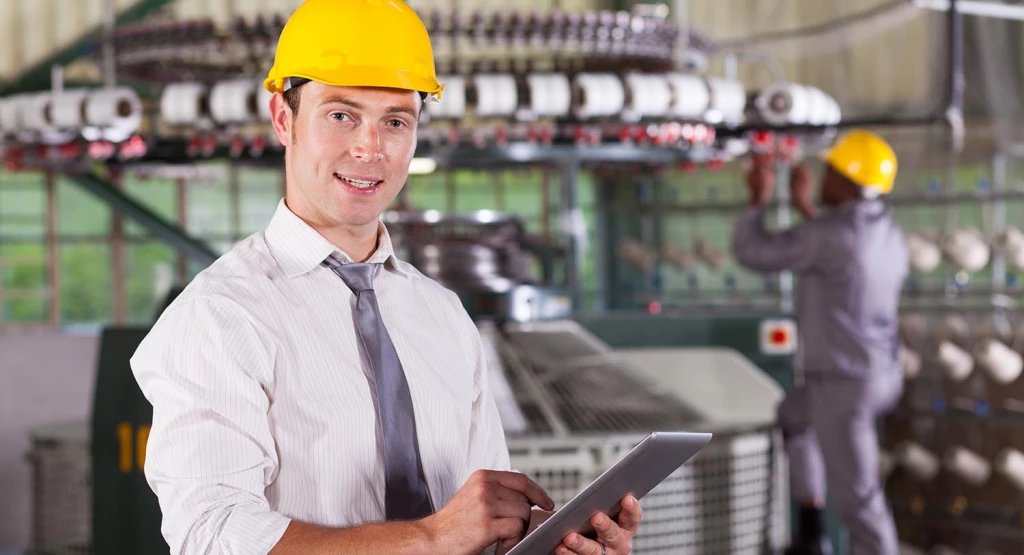 In the past, manufacturing companies would respond to customers queries only when they occurred. In the manufacturing industry today, as with all industries, everyone is much more customer-centric and focused on predicting their customers' next move. 
Two or three decades ago, a few huge manufacturing companies held all the power on the market. The position of the customer was not avid, all the information about the product they needed was coming either through their business contacts or the annual industry conferences. These conferences were the centrepiece of sales cycles, forming agreements that could last for years.

Today with different software solutions available, small companies are challenging the market claim of the big guys, and turning the tide. 
CRM software is quintessential in this power struggle as it allows brands to be in touch with their customers 365 days a year, and not for only a few days during a conference. Data gathered by your CRM paints a picture of how to move forward in sales and marketing, and by connecting the dots you'll be able to compete with your established rivals. 
Let's delve deeper into what exactly CRM brings to the manufacturing industry.
Why CRM?
With CRM software in place, you'll have clear insight into your customers' data, moreover, your teams will have the same data which simplifies sales even more. The phrase 360-degree customer view is common knowledge to anyone who has dabbled with CRM, but what we want to do here is explain what that means to a manufacturing company on a practical level.

Most manufacturing companies are well acquainted with ERP (enterprise resource planning) software but lack the insight into how a CRM software can play an even bigger role.
ERP lacks what CRM provides and that's precise customer management. With ERP there's a danger of data silos being created, which can lead to confusion as not every team member has the same data at hand. Some ERP solutions come with an offer of a bolt-on CRM which rarely pays off. 
It might be good enough when your company is starting off, but with growth, the amount of customer data and personnel you handle will increase. This is when the need for a more robust and independent system develops. These next few CRM features are what make a 360-degree view possible.
Sales Pipeline Management
With most of the manufacturing companies being B2B oriented with long sale-cycles and high-value orders, relying on Excel spreadsheets for your sales process is out of the question. Imagine the horrific situation if your sales manager was to quit out of the blue, and all the data is scattered over a dozen sheets. The time it would take to get things back on track would be devastating. 
A CRM dashboard provides each team member with all the necessary information to numb the effects of such an event. Pipeline tools help you visualise the data with graphs, giving you clear insight into how much every contract is worth, and at what stage are the new customers.

With automation sales pipeline management even cuts down on paperwork, as you are able to create quotations and invoices directly from your opportunities.
High-quality Leads
With your sales process upgraded more customers will be coming on board, and with that you'll need to know which ones are prominent. 
With a good lead management software every lead will be automatically fed into your system, preventing lead loss. Also, it tracks the source of the lead, so you'll know which marketing campaign was the most fruitful. As each lead is scored, your sales team will know which distributor or retailer is the most likely to convert.
Not to brag too much, but our lead management software was recommended by PCmag in 2019. 

Refined Customer Service
The main idea behind any CRM software is improving customer satisfaction. As it's a known fact customer satisfaction increases revenue that no business can turn a blind eye to CRM. 
When a customer has a genuine concern they expect to receive a reply as soon as possible. Average reply time is 12 hours and 10 minutes, and if you are a manufacturing company that just won't cut it. By that time your customers will find a different company to work with, and you will lose profit. 
Customers don't mind paying more for a better service.
Source: unbounce.com
With a CRM in place, you'll be able to handle all your contact platforms from one place and leave no customer behind. A step further would be a VoIP integration which allows you to conduct phone calls over the internet, regardless of the device or network.
Also, your customer inquiries are easily accessible by the case management feature. With it you'll have complete control over your customers' cases. As cases are opened, assigned or closed an automatic notification will appear. 
Projections & Planning
Predicting the exact future is sadly still out of our reach, but by analysing all the available data you can make an accurate sales projection. With implemented business intelligence tools your CRM can become a real powerhouse for sales forecasting.

This is how it works:
Identifies buying patterns, peak and downtime
Finds the long-term trends, such as yearly revenue reports
Analyses the data and generates an accurate sales projection
Sales projections can do even more by supporting your future production planes. By using your sales prediction report you can easily organise your production department in advance to produce certain products at certain times.
The effect of this will be felt throughout your business. By having a detailed production plan, you are able to organise your budget for the future, and in turn organise your hiring plan, and your equipment upgrades properly.
Increased Sales
If used properly, customer data will have a massive impact on your sales. By knowing your customers every move you'll be able to adjust to their needs.

The key here is that CRM not only helps you acquire new customers, but it also shows you where your upselling and cross-selling opportunities are. 
For these tactics to be seamlessly executed, you'll need your sales team and your customer support team to be on the same page, luckily this is just what CRM software does. 
By successfully identifying customers that are qualified for cross-selling and upselling, you'll be able to further cut costs on your marketing campaigns.
Customers peak buying time is the best point at which you can offer them something more, or something that's a natural continuation of their purchase. Never try to sell to a customer who has ongoing issues with your service. With CRM your sales team is able to see when the issue is resolved, and only then continue with their work. 
Conclusion
Manufacturing companies generally have long sales-cycles which make it hard to predict market change. CRM software helps shorten these cycles, which in turn makes your sale projections more accurate and increase your revenue.

Making the correct choice when picking a CRM solution might be hard, but remember bolt-on solutions are underwhelming, and a more customisable CRM with the features described in this article are what you are looking for.
Really Simple Systems is now Spotler CRM
The same great technology, a CRM platform that is focused on the needs of B2B marketers, provided by the same great team, at a great price!