CRM
• Oct 4th, 2021 • Jenii Lowe
10 Biz-Boosting CRM Benefits All Small Businesses Can Appreciate
What are the benefits of using a CRM in your business? Here are 10 ways CRM software can strengthen your business.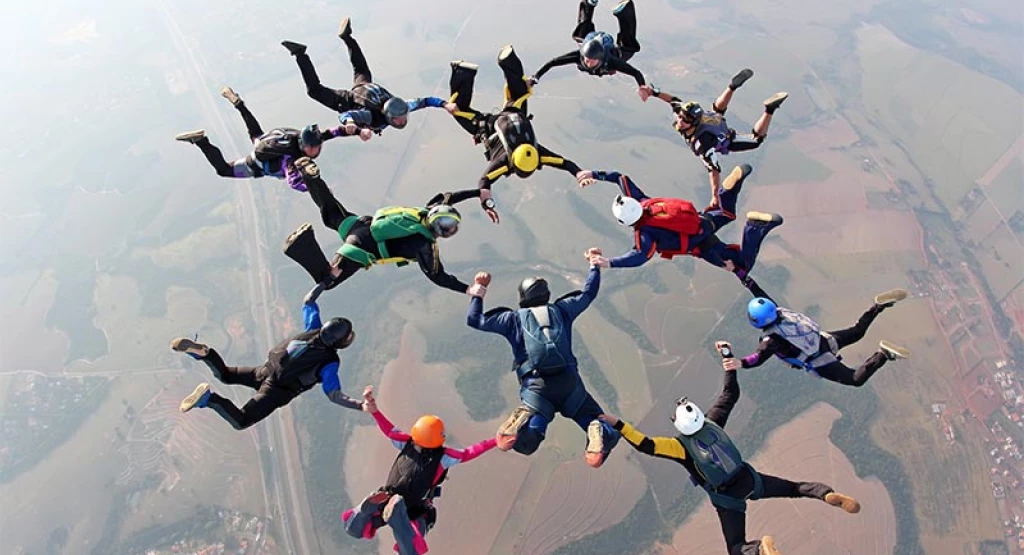 Relationships are essential in business; especially those that you have with potential buyers and existing customers. And the more prospect relationships you have, the higher your chances of continued sales success.
"No business can stay in business without customers. How you treat – or mistreat – them determines how long your doors stay open."
Harvey Mackay
But as your business's little black book grows, it becomes difficult to maintain granular insight into every interaction with every prospect. Relationship management, therefore, is an essential business function – and this is where CRM (Customer Relationship Management) software comes in. Used properly, it can help you build solid, profitable relationships with prospects.
Yet CRM tools offer far more than a flat database of contact details and prior conversations. Let's dive in and explore 10 CRM benefits that all small businesses can appreciate.
New to the concept of CRM? Get up to speed now: What is CRM?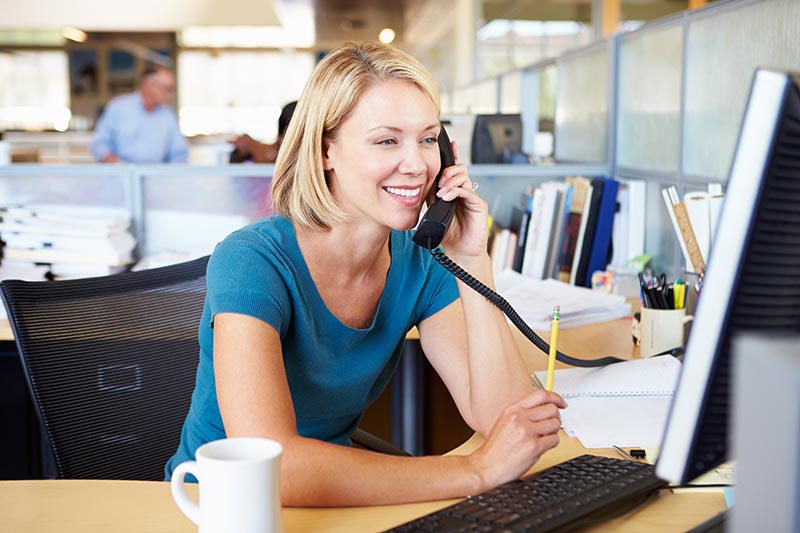 10 Essential CRM Benefits for Small Business
1. CRMs Make Sales Simpler
A CRM acts as a central database that holds all of your prospect information, including contact details, conversations, and sales pipeline placement. Many CRMs integrate seamlessly with email packages and calendar tools too. And depending on the CRM software you use and the integrations at your disposal, your team may also be able to access historic marketing interactions, previous orders, invoices, and quotes (not to mention the numerous integration possibilities available with Zapier).
CRMs therefore give the sales team everything they need to do their jobs through a "single pane of glass" platform. They don't need to hop between different windows in order to look up a prospect, view a customer's order history, or send a quick email – everything they need is there in front of them. Fully integrated CRMs, therefore, provide maximum speed and efficiency with minimal tech friction.
CRMs also help your sales department to pull together as a team to guide each prospect through to a sale. Without a cohesive tool that brings all of your sales processes and data into one platform, this kind of group effort is harder to orchestrate.
2. CRMs Enrich Prospect Relationships
A well-kept CRM is an absolute goldmine of prospect and customer information. Because you have all previous conversations, orders, and quotes in a single repository, your sales and marketing teams can form a deeper understanding of customer needs and priorities, enabling you to better serve them throughout the sales process.
Salespeople can explore each prospect's interaction history and get a real feel for their individual needs and priorities. This helps them create more of an interpersonal rapport – forming a trustworthy, consultative relationship with each lead rather than going in blind and falling back on pushy sales tactics. In some environments, the salesperson may be able to hand-craft a tailored solution for each client based on their needs – called "solution selling".
Marketing teams benefit from CRM data too. They can explore how prospects move through (or drop out of) the sales funnel and can take a deep dive to uncover common questions asked common sales drivers and common pain points that may not be apparent at the top of the marketing funnel. Management and product teams can also benefit from this insight, continually improving the way their product meets client needs.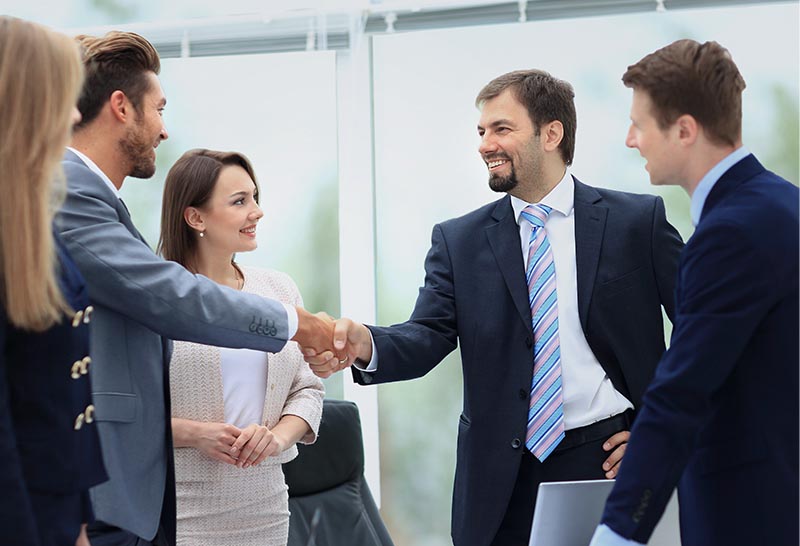 3. CRMs Help Manage Lengthy Sales Processes
Sales cycles are getting longer – especially in B2B environments. Buyers have a bewildering amount of information available at their fingertips, so they can mull things over carefully and come to a decision that's truly in their best interests.
Yet longer sales processes do make the sales team's job more difficult. When you speak to countless prospects every day, remembering the subtleties of a single conversation you had weeks ago is practically impossible. It's also likely that the same salesperson isn't going to be available at key times in the sales process – be that due to annual leave, ill health, or staff churn. This is where CRMs are invaluable.
CRMs enable salespeople to record all interactions with prospects, capturing the intricate details of each conversation when it's still fresh in the operative's mind. These notes are saved for future reference in an activity timeline, allowing any salesperson to immediately get up to speed in moments.
This provides strategic benefits too. CRMs let you carefully interrogate the entire sales pipeline in order to check for visible bottlenecks, delays, or holes in your sales funnel.
4. CRMs Boost Customer Experience & Retention
Having all contact interactions in one place makes it easier to turn unsatisfied customers into happy ones and improve customer experience overall.
Think about the last time you complained to a company about a faulty product or poor service. If you had to explain your issue to every different person you spoke to, that's an awful customer experience by today's standards. But if the company had an effective CRM, they could have recorded your initial complaint for reference. You wouldn't have to repeat yourself and the service operative can crack on with putting things right for you. It's a win-win!
Moving back in time from after-sales to pre-sales, this still applies. Because a CRM serves as a central repository for all customer comms, important promises, queries, and conversations are no longer hidden in a single person's email thread or in a notepad somewhere. Everything's there for all to see – enabling other team members to pick up the baton if needed.
CRM reporting tools also enable a strategic approach to customer satisfaction. Management can zoom out to find any links between unhappy customers, so the root cause of their dissatisfaction can be located and remedied post haste. 
Discover How Really Simple Systems Can Help With Your Email Campaigns
5. CRMs Eliminate Departmental Data Silos
CRM tools are often considered solely as a sales tool – but many CRMs now include full-featured integrations with accounting packages, marketing tools, and administrative functions. The right CRM can therefore become a powerful central platform to operate many of your back office functions.
Departmental data silos can cause conflict between teams and can lead to disjointed decision making. Integrated CRM tools, however, can be instrumental in breaking down these destructive silos: enabling informed, strategic decisions and providing comprehensive business-wide insights.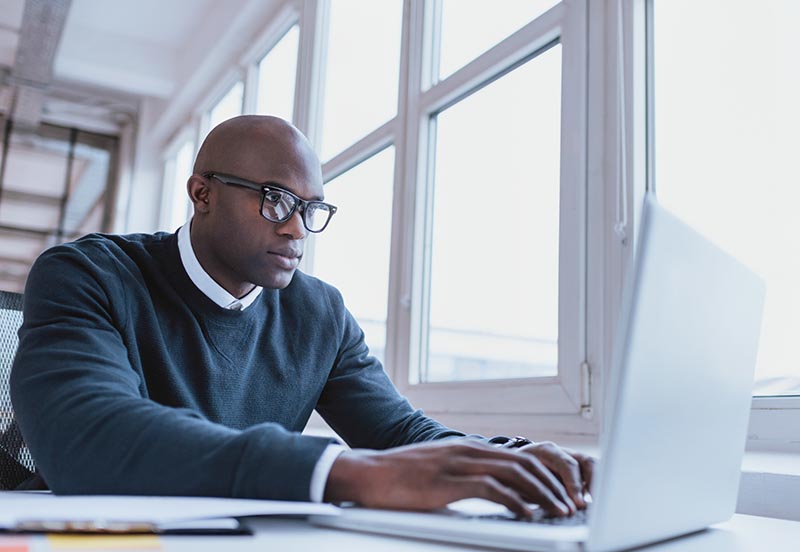 6. CRMs Help to Align Sales & Marketing Efforts
It should go without saying that your sales and marketing teams should always be working in synergistic lock-step at every turn. Together, they are the custodians of your sales funnel and it takes a concerted effort from both to keep that funnel flowing freely.
Access to sales data can be helpful to marketing teams and vice versa – regardless of CRM usage. But a CRM with integrated marketing functions becomes a formidable source of data for both departments. Both teams can establish which actions and trends generally lead to a successful sale, allowing them to replicate successes and minimise failures as a concerted, strategic effort.
7. CRMs Enable Efficient Reporting and Forecasting
Sometimes, laying hands on the precise data you need can be a real chore. Exporting data ranges and playing around with spreadsheet formulas to uncover the right nugget of information is often slow and inefficient.
Yet thankfully, many modern CRMs allow you to raise flexible, actionable reports natively within the platform. Really Simple Systems CRM, for example, allows you to create reports that compare and contrast any data points held within your system, and save those reports for easy future access.
Quick, at-a-glance insights are also a great way of staying on top of things during your working day. Most CRMs feature customisable visual dashboard widgets that give each user a quick rundown of the current state of play in terms of tasks due, the current sales pipeline, and numerous other options.
8. SaaS CRMs Are Easily Scalable
On the whole, SaaS (Software as a Service) tools are scalable by design. Many online CRM tools follow a flexible pricing model that allows users to scale their CRM functionality up or down in line with their needs.
Like a multitude of other SaaS providers, Really Simple Systems CRM works on a "freemium" software model. We provide a generous, yet limited version of our software for free. Yet if you require more users, more records, or more functionality than the free version allows, you can choose from a selection of increasingly feature-packed premium plans to suit your needs. On the whole, most providers will be happy for you to scale your package up and down in line with requirements.
Some CRMs also provide modular add-ons outside of their standard price brackets. Really Simple Systems, for instance, offer optional email marketing and customer support add ons, as well as a paid CRM customisation service.
9. Reputable CRMs Provide Essential Data Security
With data privacy rules like Europe's GDPR (and its British cousin), California's CCPA, and Australia's APP, every organisation – wherever they are in the world – should be acutely aware of their data security and privacy responsibilities.
Any CRM worth its salt should use an SSL connection/certificate (indicated by the padlock icon) to encrypt (scramble) communications between their servers and users' devices to stop criminals snooping in. They should store data "at rest" securely, too; for example, all of Really Simple Systems' user data is stored within ISO27001 compliant, EU data centres.
But as well as data storage and security concerns, data that relates to individuals has to be carefully safeguarded and managed in line with that person's wishes – even in B2B environments. Any good CRM should help you manage individuals' data and communications consent preferences in line with the law, ultimately giving each contact the final say over the use of their data.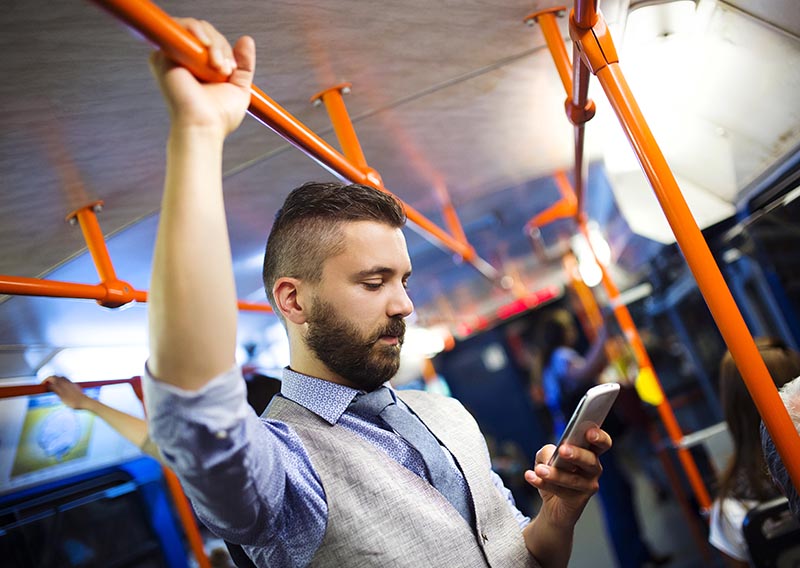 10. Cloud CRMs Work… Wherever!
On the whole, the vast majority of cloud software tools (including most cloud CRMs) are accessed completely online, through a web browser. This means that they can be securely accessed on any device with an internet connection and used just as you would in the office – from anywhere in the world!
So whether your teams are on the road, working from home, or lucky enough to live the "digital nomad" lifestyle, they will always have access to your CRM and be able to use it in exactly the same way as they would if they were on site.
You can even use most CRMs on mobile too – whether that's through a dedicated mobile app, or through a completely mobile responsive web portal. This cloud-first approach effectively bridges the gap between roving and central salespeople, with all prospect data being updated in real time.
On the fence about CRM? Give Really Simple Systems CRM a try!
Once you experience the benefits of CRM, we promise you won't look back! Take the first step today.
Really Simple Systems is now Spotler CRM
The same great technology, a CRM platform that is focused on the needs of B2B marketers, provided by the same great team, at a great price!