Marketing
• Oct 5th, 2020 • Daniel Bishop
Content Strategy for Your Small Business
To start content creation for your website or social media, here's a look at how to develop a content strategy that will bring the best results.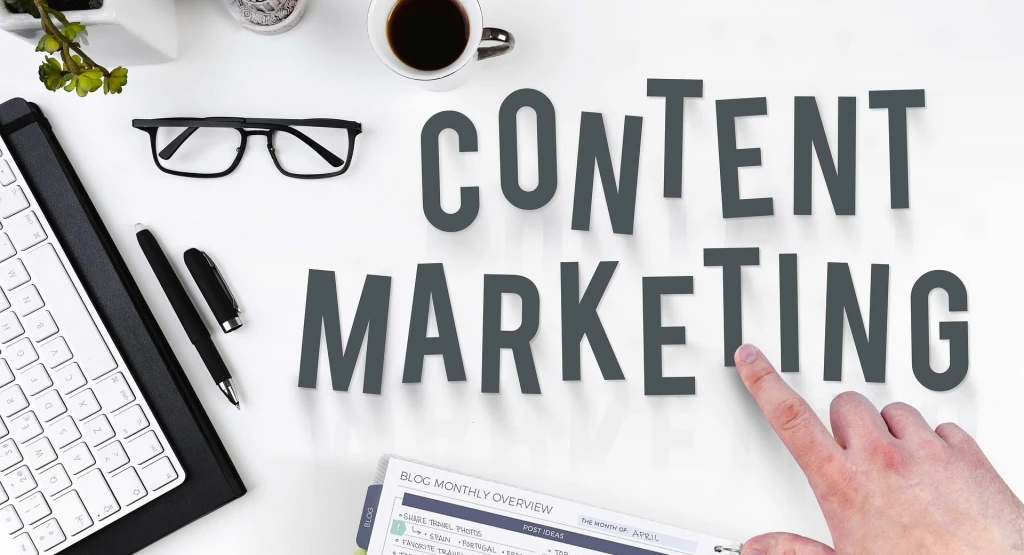 7 Effective Ways to Create Content Strategy for Your Small Business
Too often, small businesses don't consider marketing to be their top priority. Especially if it demands investments that probably won't bring any short-term results. The decision-makers are understandably afraid to stretch their tight budgets and spend money on anything that doesn't seem genuinely essential.
However, some long-term marketing investments are a must if you wish to build a solid and trustworthy brand. Promoting your products and services through quality content can be very efficient if you just give it a little bit of time. The habits of modern consumers have changed and now almost half of them normally view 3 to 5 pieces of content before engaging with a sales rep. As a result, companies with blogs get 67% more leads than companies without one. 
This is no stat to ignore. So if you've decided to start content creation for your website or social media, you'll need a serious, methodical approach in order to make the most of it.
Here's a quick look into how to develop a content strategy for your small business that will bring the best results.
1. Find Your Target Audience
First of all, you'll need to determine the exact population you're trying to reach. You'll have to adapt your content in terms of vocabulary, tone and topics you choose to the demographic group(s) that tend(s) to be interested in your product or your brand.
There are many ways to do this and you'll choose one or more of them depending on your business goals, market intelligence and previous marketing efforts. You can try competitor analysis, use your website and social media analytics, employ social listening tools, or even use your personal business experience to determine your potential audience that you wish to convert to your customers in the long run.  
Luckily, we live in an era where it's quite easy and budget-friendly to obtain this sort of data. There are numerous free or inexpensive tools that are affordable even for small businesses. And in the long run, having the right data about your customers and prospects can save you a lot of money and substantially boost your business and marketing efforts. 
2. Choose Your Topics Carefully
Once you have defined your target audience, it's easier to choose appropriate subjects to write about. Your choice of topics will also depend on your branch, as you need to attract users who are interested in your industry and therefore may be interested in what you're selling.
Now, people won't really read content about how awesome your product or your company is. Don't show off with your product, show off with your knowledge. You need to offer helpful, relevant blog posts that will answer your customers' and prospects' questions and solve their problems.
Most of your content needs to be educational and informative. This way you'll build trust by demonstrating your expertise, which is an excellent way for a small business to stand out from the competition. Also, it's a chance to show that you care about your audience and customers.
Obviously, you'll need some promotional pieces as well, but don't make them too salesy and aggressive. Try offering your product as an actual solution to the readers' issues. Here it's vital that you determine your unique selling proposition (USP) and explain why you're different from your competitors. Carefully analyse your rivals' products' strengths and weaknesses, find out what exactly makes your product better and focus on these elements in the promotional parts of your posts. 
3. Make a Calendar But Don't Go Crazy About It
In order to get the most out of your content marketing efforts, you need to employ a strategic approach to scheduling your articles. This requires an editorial calendar. You need to have planned out when each piece of content should be written, edited and published respectively. 
This is unquestionably a very important step, but marketers seem to be a bit too obsessed with it and tend to underrate the need for a bit of spontaneity and flexibility. Your calendar should be the backbone of your content strategy, but you need to allow some room for ideas that will simply occur to your team in the meantime and that can be appealing to your audience. 
This especially goes for popular current topics. And it especially goes for small businesses. Usually, big corporations have a comfortable starting position and they can play safe while still retaining a slow, steady growth they're happy with. But smaller companies have to think outside the box and find ways to stand out so they could get just a little piece of people's attention.
However, it's critical not to force writing about popular topics just for the sake of it. Don't just write about any issue that appears to be in focus at a certain time. Pick those that can be reasonably associated with your industry or your product, and offer your readers a new angle on the problem. A top-class article that refers to a trending topic can boost your blog considerably and improve its visibility in a rather short period of time.
4. Insert CTA Buttons
The effectiveness of your content doesn't depend only on its quality. There are also technical details that need to be in place to maximise the performance of the content.
Although your articles shouldn't seem like their primary goal is to propel people down the sales funnel, the matter of fact is that it is. So you'll need strong, visible and well-placed CTA buttons and links that clearly state what you sell and how people can buy it. Try making them an integral part of your content that won't annoy users, but will attract those who may find your product actually helpful.
For example:
The Powerful CRM For Growing Teams
Take a free trial of Really Simple Systems today
5. Put Some Effort Into SEO
Another huge part of content optimisation is making it visible for the search engines. No matter how good your piece is, it won't live up to its full potential unless it's easily searchable. Doing SEO for your blog is basically a never-ending process, but it's absolutely essential. 
There are hundreds of parameters Google uses to recognize quality content and put it on the top of the search engine results page. Writing actual good pieces is a good start, but some of these parameters can be additionally boosted. That's why you'll have to do keyword research to check which search queries and phrases related to your industry are the most common and try using them in your articles, especially in your headlines.
Moreover, you should utilise guest posting. Writing posts for other blogs will give you a chance to insert a backlink or two and boost your website's authority.
Finally, you'll need reliable developers and designers for a number of on-site elements that Google takes as ranking factors. This includes a lot of UX features, such as website speed, image optimization, URL structure, meta descriptions, mobile-friendliness, title tags, and much more. 
6. Distribute the Content Via Social Media
In the age of social media, writing a good article, optimising it, and then waiting for people to discover it via search engines is not enough. You should use the power of social networks to share your pieces and make them even more visible. 
Also, most social networks offer advanced targeting tools that can help you reach the right kind of audience. Every small business should take advantage of this, as it's easier and cheaper than ever to get to hundreds or thousands of people in a very short period of time. This will save you money and bring in users that are actually interested in your content and ready to engage. 
Have in mind that advertising on different social networks will produce different effects. You'll have to be well-informed about which network's demographics overlap the most with your desired audience. Customising posts you'll use to promote articles is also a must – you probably shouldn't post the same description on LinkedIn and Instagram. You can do that, but the posts definitely won't perform equally well.
You should also put some effort into building a mailing list and sending fresh content to your subscribers. In this case, a wide array of segmenting tools can help you with accurate targeting.
7. Analyse and Adapt Your Content Strategy
Finally, it's crucial to remember that you're never done with developing your content strategy. It's not just that you have to produce new content over and over again, but you also need to constantly update your strategy based on how it performs. This might get quite difficult for small businesses that don't really have the resources and manpower to waste, but if you play your cards right, it can help your company experience substantial growth in terms of traffic, conversions, and revenue.
New technologies offer enormous possibilities for content analysis and you need to take advantage of that. Look into metrics behind every article and try to figure out what works for your audience and what doesn't. Don't let yourself fall behind – you need to be informed about new trends, both in your industry and in content marketing. Don't be afraid to try new things if you have a feeling they'll work. Be consistent, patient, and never stop learning.
Really Simple Systems is now Spotler CRM
The same great technology, a CRM platform that is focused on the needs of B2B marketers, provided by the same great team, at a great price!