Marketing
• Jul 26th, 2021 • Guest Writer
Everything You Need to Know About Co-Marketing
If you're trying to develop a strategy for a new campaign, you might want to try on the "co-marketing" hat.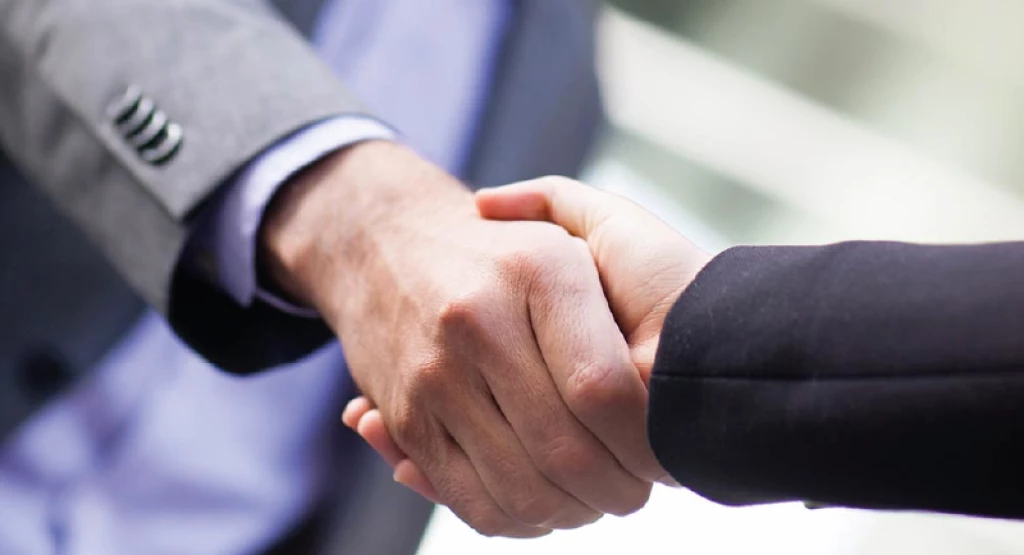 When it comes to marketing, no strategy fits all campaigns. As a marketer, you know this — some work and some don't. Most times, you need to try several marketing hats to see which approach will help you hit your goals.
If you're trying to develop a strategy for a campaign, you might want to try on the "co-marketing" hat.  This guide will discuss everything you need to know about co-marketing. I'll also share some marketing campaigns that could be a source of inspiration for your big project. Let's jump into the article.
What is Co-Marketing?
Co-marketing is a strategic promotional partnership. It involves two or more companies that partner to achieve similar goals. Those goals usually involve promoting a product or content that increases brand awareness and sales for all partners involved. 
Netflix, for instance, drives its next phase of growth through co-marketing campaigns with other popular brands. Take the example of its partnership with Coca-Cola UK to celebrate the launch of Stranger Things' third season, using a pop-up arcade in Shoreditch.
The Stranger Things-themed arcade was a one-time event that appealled to both young and older fans who enjoyed the show. 
The streaming giant shuns advertisements on its platform. Thus, the Coca-Cola and Netflix co-marketing partnership was both effective and strategic. 
Netflix converts new watchers for Stranger Things; Coca-Cola creates awareness for their new product — the upside-down coke. Win-win for everyone.
That said, co-marketing creates a platform for brands to market a new product or content to a larger audience and grow their business.
Why is Co-Marketing Effective?
A lot of work goes into marketing and building a successful brand. So, if you could share the bulk of the work but reap twice the returns, won't you take it? Bet you would!
That's precisely what makes co-marketing campaigns appealing and effective. 
Brands use co-marketing to capitalize on partner strengths to achieve similar goals. Looking at the Netflix and Coca-Cola example, you may wonder how they were able to pull off their co-marketing campaign? 
Simple. 
Stranger Things 3 featured a reformulated "New Coke (1985)' in the movie, which received poor reception, and made the characters opt for the Coca-Cola classic. 
Add that to the 'Palace Arcade' from the same movie, and boom — you have a marketing campaign with increased exposure for Coca-Cola, worth $1.5 million in the first three days of its release.
Now, straying from this example, there are other ways to host an effective co-marketing campaign. You can engage in: 
Strategic product bundling
Product placement and visibility
Depending on your business, these partnerships can help you explore a new angle that puts your best foot forward when promoting your brand. It will drive more customers, sales, and increased trust in your brand.
Co-Marketing and Co-Branding: Are They the Same?
The words co-marketing and co-branding are thrown around quite often by marketers. It turns out they're a little different. 
Co-branding focuses on increasing dual-brand exposure via a hybrid product or service. In co-branding, you integrate the elements of your brand, such as colour schemes and logos, with those of partner brands to create a single offering. The product or service will have easy brand markers of businesses involved, so the audience knows it's a joint effort. 
Take the partnership between BMW and Louis Vuitton, for example. 
Both brands exude luxury and quality. These are values they leveraged to create one unique offering — the BMW i8 Luggage.
To fuse both brand elements, Louis Vuitton created an exclusive set of luggage in carbon fiber for the BMW i8.  The tailor-made, four-piece luggage models the BMW i8 sports car's black sleek design and fits perfectly into it, making this unusual partnership a successful co-branding campaign.
In co-marketing, on the other hand, there are no hybrid products but individual offerings, marketed as they are to their respective audience. 
So, to answer the question: Are co-branding and co-marketing the same? Long answer? Just in a way.
At the core of both concepts is the desire for brands to offer a product or service, create awareness, and maybe make profits, giving them an equal advantage. But the major difference is the product of that partnership.
What Are the Advantages of Co-Marketing?
By now, you must know the basics of co-marketing. Co-marketing offers far-reaching benefits that traditional marketing strategies may not provide. Typically, the major benefit of co-marketing is achieving a shared mutual interest. You can achieve the following:
1. Reach a Wider Audience
Co-marketing allows brands to reach more people. They achieve this by distributing the final product or campaign to both audiences. The result is a strengthened brand voice and stronger customer loyalty. 
For instance, if you have new content (like a template, ebook, or a white paper), you want to promote, and another brand needs leads — you can collaborate. 
Create a shared landing page, and have your audience create a new Gmail account — if they don't have it already — to receive the content. 
The strategy does two things: promote your content to a broader audience and generate twice as many leads as you would have if you rode solo.
Volvo and LEGO co-marketing partnership (2003) is another example. This campaign targeted 3 to 13-year-olds. At the core of the campaign was a Volvo driving school with cars shaped like LEGO bricks. 
LEGO capitalized on promoting its LEGOLAND theme park, encouraging driver safety and awareness among young customers while boosting brand awareness. Volvo, on the other hand, tapped into the family-friendly market that LEGO has built so far. 
2. Effectively Evaluate Campaigns
Co-marketing campaigns help you know your brand strengths and weaknesses. With co-marketing, you can compare and contrast what works and doesn't for your audience and consolidate your marketing efforts there.
Co-marketing efforts also let you see your brand from the lens of another brand's marketing team. That way, you get a fresh perspective on how you could make your future campaigns more successful. In other words, you can gain access to more data you wouldn't have had access to had you gone solo.
It's good practice to set SMART goals so you can assess the success of your campaign. You should also take the time to consider your learnings from the campaign.
How to Decide Who to Collaborate With
The foremost thing to look for when choosing a co-marketing partner is a similar interest, benefit, or purpose. When you establish that, you can proceed to fine-tuning your campaign strategy. 
Notice we didn't say "similar audience?" That's because sometimes your customers might not know what they want or need until they see it. Or, put more accurately until you show them. Therefore, the 'context' of a similar audience relies on your creativity to create an offering with an equilibrium that the audience will value.
A prime example is the Volvo and LEGO example above. Would you have thought they had a somewhat similar audience before now? But then, creativity came into action, and they launched a successful campaign.
Your Partner(s) Brand Reputation
You wouldn't want to soil your stellar brand image with one lousy partner. Unfortunately, unless you have lots of money to spare, chances are you may never recover fully from it.
So, partner with a brand with a good name, aligning values, and a sense of responsibility like you.
Their Range of Expertise
What expertise does your partner brand have? Is it something you can leverage to bring value to your audience?
If that's the case, collaborating with such brands will boost brand engagement and awareness for everyone involved.
Projected Leads or Profits
When it comes to co-marketing, you want to make sure that you spend money and time on suitable campaigns so you get more bang for your buck.
Otherwise, it'll be counterproductive to undertake the partnership in the first place.
Before you collaborate with another brand, map out a structured result of what you want to achieve in the end. If a partnership doesn't help you achieve this, then it's not worth the effort.
Lastly, it's a collaborative effort. Make sure you enjoy working with the face(s) behind the brand before you agree to a partnership. All things being equal, you can always figure this out at the "talking stage."
Discover How Really Simple Systems Can Help With Your Email Campaigns
Wrapping Up
Co-marketing takes your business to greater heights by boosting awareness while promoting new product and service offerings.
You can take many co-marketing approaches such as affiliate marketing, product bundling, and placements to help you achieve your goals. However, make sure that your partner has just as much to gain, or lose from the marketing campaign, so they're as invested too. That will allow for a healthy partnership and a successful campaign.
That said, good luck with your next co-marketing campaign!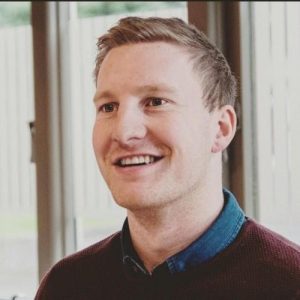 About the Author
About the Author
David Campbell is a digital marketing specialist at Ramp Ventures. He helps manage the content marketing team at Right Inbox. When he's not working, he enjoys traveling and trying to learn Spanish.
Really Simple Systems is now Spotler CRM
The same great technology, a CRM platform that is focused on the needs of B2B marketers, provided by the same great team, at a great price!