Marketing
• May 11th, 2021 • Helen Armour
Launching New Campaign Level Stats
A visualisation of your contacts' engagement and detailed data for insight on how your email message was received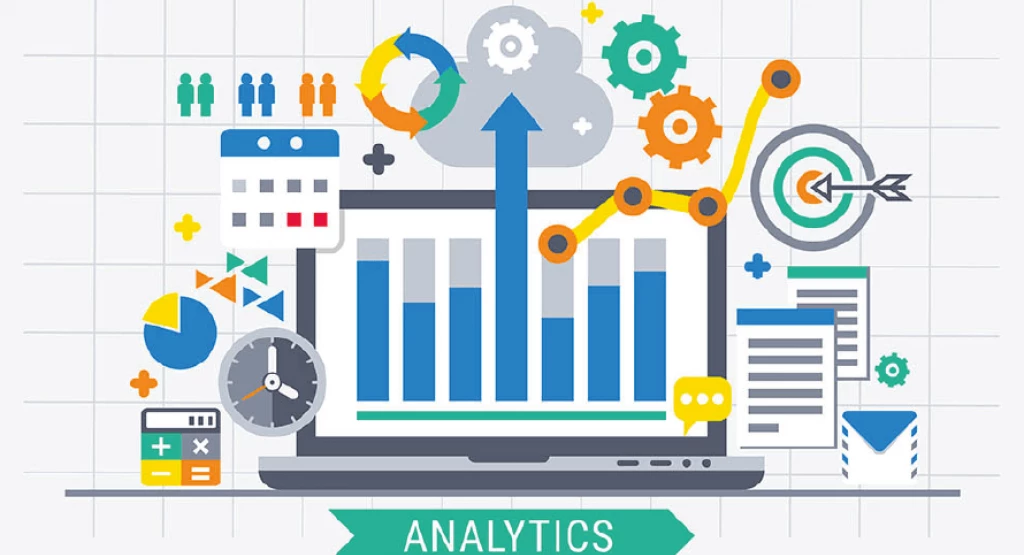 Campaign Level Stats – New Feature
Sometimes, it's the small things in life that make a big difference. A hug, a thank you, or even an exchange of smiles with a stranger can lift your spirits in more ways than you might imagine.
And it's possible that lockdown is getting to me, but our new Campaign Level Stats is bringing me similar joy!
This latest update to our Advanced Marketing tool includes a great visualisation of your contacts' activity along with detailed engagement data to give you real insight on how your message was received.
Launching in mid-May, the update will be applied across all your past campaigns, giving real insight into your contacts' activity.
Data Breakdown by Stages
The campaign stats are displayed as a chart, broken down by each campaign stage, showing you the number of emails opened, clickthroughs and bounces, plus any spam reports (though hopefully none).
Below this is a table showing the numeric values of how many contacts were mailed and data sub-sets of how many opened the message, clicked through, unsubscribed etc. It shows the unique number of actions, total actions and activity rates as a percentage.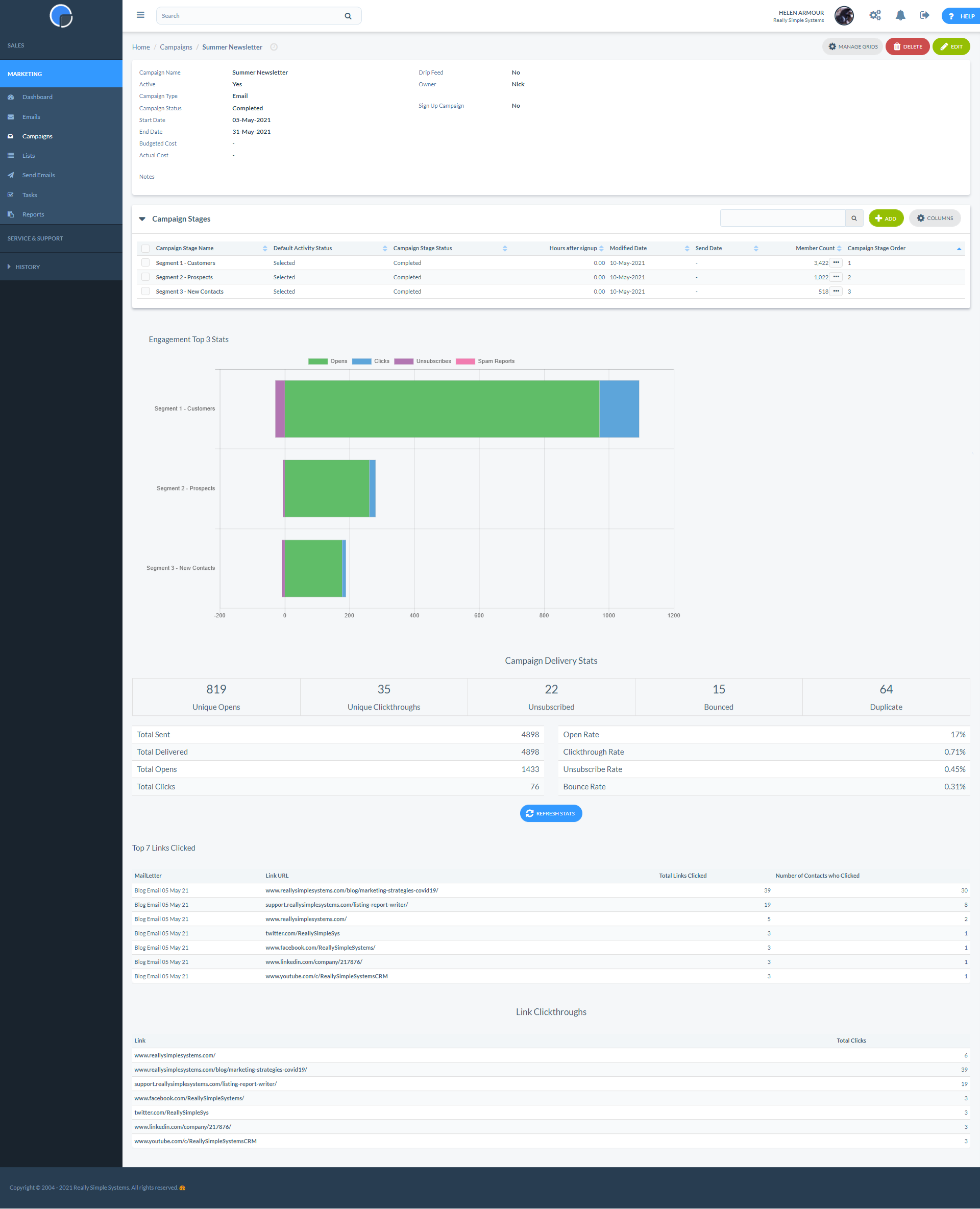 Clickthrough Links
The next table shows the clicks that have been made on any links included in your message. It details the total number of clicks on each link as well as how many individual contacts clicked. This gives a good indication of what topics your customers find most engaging.
You can then display a list of which contacts have clicked each link by clicking the link name.
Campaign Stage Data
In addition to the Campaign level stats, you still have the Campaign Stage level stats that show the number of opens and clickthrough rate across a time-line, accessed by clicking on the campaign stage name.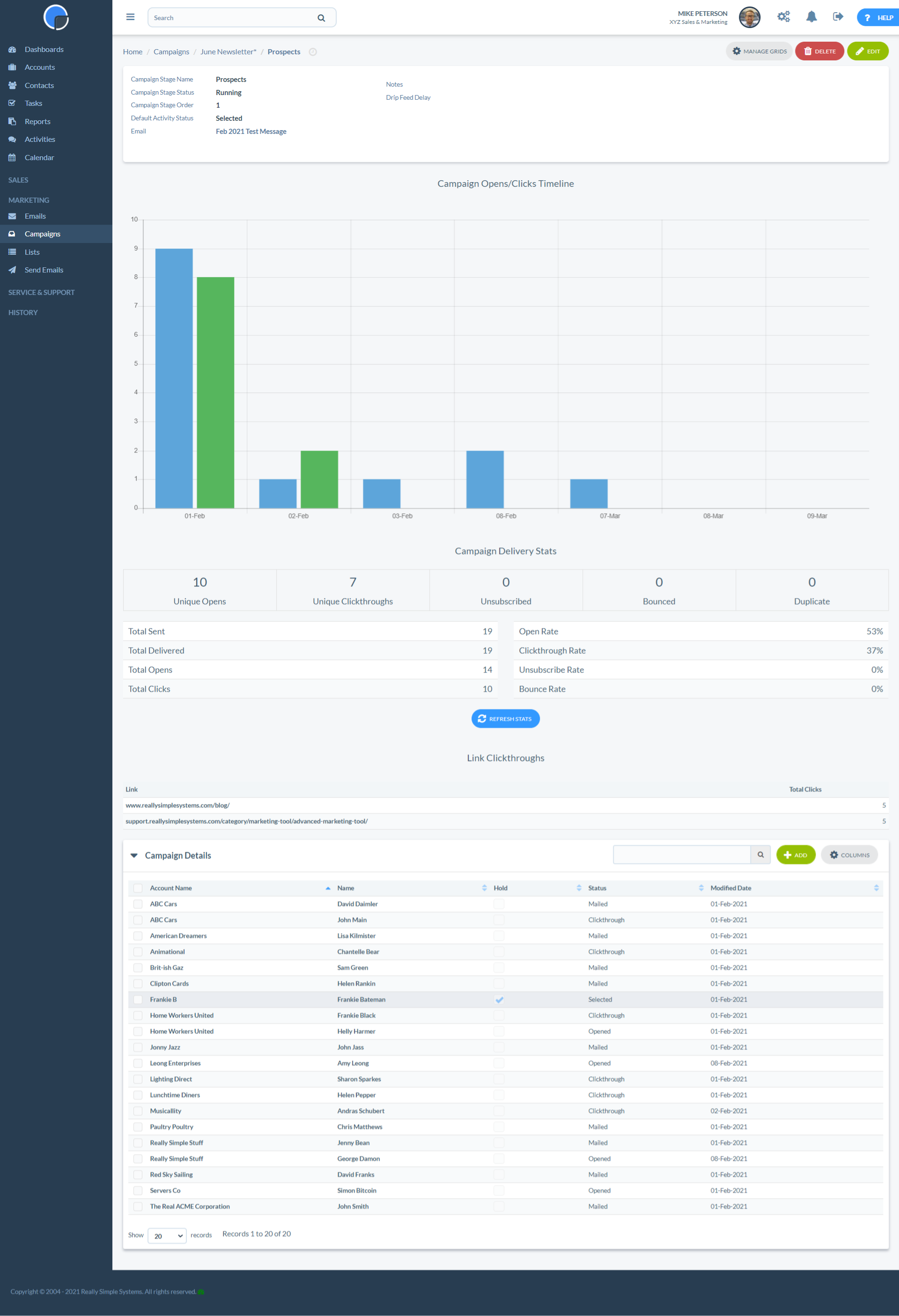 About Advanced Marketing
Fully integrated with our CRM the Advanced Marketing tool is a powerful, yet easy to use email marketing solution to automate and monitor your marketing – capturing leads from your website, running email campaigns and measuring the ROI.
Advanced Marketing gives you the opportunity to manage all your marketing campaigns, not just emails. This might be running events, Google Ads, direct mail and so on.
Your campaigns can be grouped into Campaign Stages, letting you mail multiple segments with either the same or a different email, create follow up stages and manage your statistics separately.
Trial Advanced Marketing
Contact us today to arrange a trial of the new Advanced Marketing tool.
CRM Marketing Integration
Of course, all the campaign activity is recorded back to the CRM record so all you team can see how each contact responded and prioritise your best leads.
Really Simple Systems is now Spotler CRM
The same great technology, a CRM platform that is focused on the needs of B2B marketers, provided by the same great team, at a great price!