Marketing
• Nov 9th, 2022 • Guest Writer
The Definitive Guide to B2B Inbound Marketing in 2023
How the right B2B inbound marketing strategy can deliver the perfect solution at the exact point of need.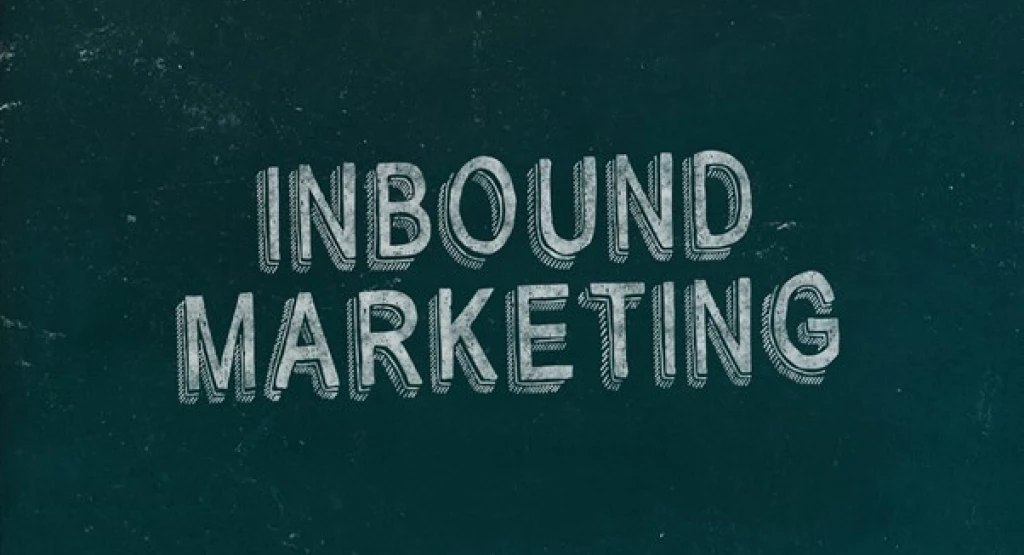 Your Guide to B2B Inbound Marketing
As the name suggests, B2B (business-to-business) organisations are companies that predominantly sell their products to other businesses. On the other hand, B2C (business-to-consumer) companies focus on attracting individual consumers, which naturally means that these two use very different marketing approaches in order to grow their business.
To understand how B2B inbound marketing works let's first, let's take a look at how this is reflected in their respective marketing strategies.
What's so Specific About B2B Marketing?
The basic difference between the two stems from who makes the buying decisions and how. Decision-makers in companies are normally professionals, executives and managers that are paid not to fall for a flashy banner ad or a catchy TV commercial. In other words, their choices are based on rational grounds and solid business logic, not on emotions, which is often not the case with individual consumers buying for themselves.
Moreover, when companies purchase products they tend to purchase larger quantities than individual consumers and look for long-term, reliable solutions. This means much more responsibility for decision-makers who need to get genuinely familiar with the vendor and the product before taking action. That's why these buying decisions usually come only after thorough research on all the available options.
This is where B2B companies need to step in with a smart inbound marketing approach. Obviously, nowadays this kind of research is done online, and it's no surprise that 92% of B2B buyer's journeys start with an online search. This is why outbound, interruptive marketing normally doesn't do the trick, and inbound marketing tactics are much more effective in this context. 
Inbound marketing is based on offering solutions at the exact moment when a need for them occurs. Thanks to various online tools, you can make your timing and targeting close to perfect.
In this respect, there's nothing more efficient than regular, quality content related to your industry and your product. Once you upload it to your website and distribute it via email or social media, it'll make you visible to all those who are looking for solutions to problems that your product can potentially resolve. Building your audience and then turning a chunk of the audience into buyers is the essence of effective B2B inbound marketing.
Here are some tips on how to do it right.
The Importance of Careful Targeting
The first step to a successful B2B marketing strategy is accurate targeting. It'll have to be laser-focused. You need to attract the exactly right companies that need your product or services, and the exactly right people in these companies that make financial decisions. It's a very limited number of people that you'll need to target across different channels and get them to take a look at your product or a piece of your content.
That's why you'll need a lot of advanced customer data and powerful CRM software that's capable of identifying proper targets and potential leads based on this data. Some of this work can also be done manually, but only with strong technical support to achieve the best possible results.
Also, part of your targeting efforts will come down to topics you choose for your content and the language you use. Remember that you're writing or filming for professionals that are knowledgeable in your branch and your market. Your primary goal shouldn't be to amuse them but to inform them of different industry topics and help them find viable business solutions.
Discover How Really Simple Systems Can Help
Content Creation
Do Keyword Research
Before you get to the actual content creation, you'll need to do a bit of additional research. Namely, thorough keyword research which will help you identify your prospects' most common concerns and pain points. You need to pinpoint the most frequent search queries related to your niche.
Once you have this piece of info, it'll be much easier to come up with engaging content ideas that'll attract the right audience. You'll know which questions you need to answer with your content and which exact issues you'll need to address.
Moreover, meticulous keyword research will make way for improving your search engine rankings. Not only that you'll find out which topics you should cover, but you'll also have a very good idea about which phrases you should use to get more organic traffic. SEO is a hugely important part of any content strategy as it gives actual visibility to the content that could otherwise go unnoticed, despite its quality and usefulness.
Educate And Build Trust
Now that you've found out what interests your potential customers the most, you need to get even more specific and create very different types of content that'll target them at particular stages of the buyer's journey.
For instance, for the awareness stage, some more general blog posts outlining common customer issues can be useful. They'll attract a wider population interested in more universal branch-related topics. But you'll also need more specific and in-depth content for those who have gone further in their journey and need more info in order to make informed buying decisions. Therefore, case studies and extensive features comparisons between different products are much more appropriate for someone in the decision stage. 
By producing relevant and informative content that helps your customers and prospects, you're establishing your brand as competent, professional and trustworthy. Also, the fact that you're doing it for free suggests that you're not exclusively a profit-oriented company but you also care about the good of the readers and that you're actually enthusiastic and passionate about what you do. All these bring more branding points than you'd probably assume.
Evidently, this does bring long-term benefits to your business. You will be genuinely helping your audience but you won't fail to mention your product in the process. And you don't have to get overly promotional when doing this. Simple, small CTA buttons that'll direct the readers to your product as a possible solution to the issues you're writing about should be just enough.
Focus On Your Unique Selling Proposition
This will work especially if you try to focus your posts on topics and stories that'll reveal the unique selling proposition of your product. 
Think about which exact details make your product better and more efficient than your competitors' products. Then concentrate on topics you can utilise to spontaneously reveal the advantages of your product and show that it offers something different. This way you're connecting helpful content with product promotion in a completely natural way and you'll be gradually turning a chunk of your audience into potential customers.
Share Success Stories
However, adding a purely promotional piece or two won't do you any harm, if you do it in a clever and tasteful way. Sharing success stories of your clients can be very effective and it's entirely legitimate if the stories are authentic, detailed and well-demonstrated.
Shameless self-promotion won't work, for the same reason that around 70% of people don't trust companies' PR activity. It's really no surprise that nobody believes things that businesses tell about themselves. But letting others do this promotion for you is a great road to take. Genuine, honest testimonials by your clients can do the work here. People generally tend to trust online reviews, and if they come from another industry professional, they can be very convincing for a prospect unsure what to think about your business.
Repurpose Old Content
Among some of the most difficult issues, you'll be facing during content creation are creative fatigue and a lack of inspiration. At some point, coming up with new ideas and new posts may seem impossible.
Luckily, this is usually just a phase. Until you get over that phase, it's good to know how useful content repurposing can be. A similar piece of content with similar main ideas can be presented in many different forms – a blog post, a video, an infographic, a podcast or a slideshow – to mention just a few. Repackaging ideas and data takes much less effort than producing a new piece of content from scratch.
Updating and refreshing quality content is also a great tactic. And it's not cheating in any way as many of the problems you'll be writing about will evolve and demand new solutions. Different innovations will appear and relevant data will change, so these updates can be very useful for the reader. You shouldn't really hesitate to share this refreshed piece of content as you would do with any brand new post.
Further Content Optimisation
Finally, sometimes the smallest details can make a lot of difference. It's not just about providing relevant info and useful solutions to your audience, it's also about providing a pleasant user experience. This is where quality design comes into play. You need to make your posts easy to read, your website easy to navigate and your CTAs easy to spot if you wish to maximise traffic and conversions.
Also, make sure you keep people engaged for as long as possible and ensure they don't hit any digital dead ends. Make sure to always insert internal links to other related articles that could further deepen or widen readers' knowledge on the topic. Apart from helping you increase traffic and decrease bounce rate, this tactic will also help your SEO efforts.
Content Distribution & Promotion
Once you start creating regular, decent content and manage to optimise it for both conversions and search engines, there's still a thing or two you can do to make it more visible. Thanks to email and different social networks, you can put this content in front of more eyes and give it an additional boost.
Building an email list takes a lot of time and work, but email marketing is still the most cost-effective digital strategy to this day. Reminding your subscribers, who are supposedly interested in your content, that there's a new post on your website should definitely be a part of your promotional efforts.
And when it comes to social media, we're all aware of their power to make your content more noticeable. A substantial social media presence, reinforced with accurate targeting, can significantly improve the performance of your content. Of course, B2B companies should primarily look to use the potential offered by LinkedIn as the most prominent professional social network.
Final Thoughts
All in all, an efficient B2B inbound marketing strategy should be mainly aimed at providing answers and solutions to your customers and prospects. If you ever wonder whether a certain piece of content should be a part of your strategy, just ask yourself if it can really be helpful to someone who is actually interested in what you do and sell. If the answer is no, you probably shouldn't do it.
Also, always listen to feedback and make sure to continually analyse the performance of your content. Your strategy will never be perfect and it should never stop evolving. Examine what's drawing attention and conversions and what isn't. Try identifying why this happens exactly and build on what you discover. Then repeat the process over and over.
Really Simple Systems is now Spotler CRM
The same great technology, a CRM platform that is focused on the needs of B2B marketers, provided by the same great team, at a great price!